Abortion rights will be on the November ballot, marijuana maybe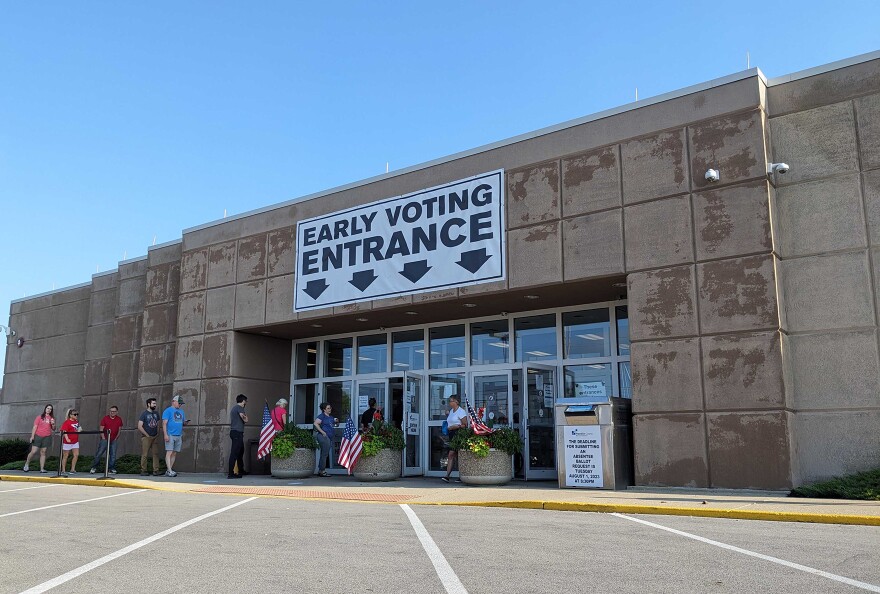 Ohio voters will vote on abortion rights in November but whether that will require 60% of the vote or a simple majority will be decided on August 8. On this week's episode of Snollygoster, Ohio's politics podcast from WOSU, hosts Mike Thompson and Steve Brown discuss the latest polling and the pro-marijuana supporters racing to collect more signatures.
Abortion on the ballot
Ohio voters will decide whether the state should enshrine abortion rights into it's constitution.
Supporters of the proposed amendment have qualified for the November ballot. Ohio Secretary of State Frank LaRose announced this week that the coalition of abortion rights supporters submitted 495,000 valid signatures, well over the 414,000 needed to qualify. Kellie Copeland is with Pro-Choice Ohio and is part of the coalition that gathered signatures. She said she hopes voters will decide to ensure abortion rights are protected.
Michelle Duffy of the Catholic Conference of Ohio said they will continue to fight against expanding abortion access.
A USA Today/Suffolk University poll shows 58% of likely voters support abortion rights as outlined in the upcoming proposed amendment, returning to a Roe v. Wade standard.
Not out of the weeds yet
Another possible question on the November ballot would legalize recreational marijuana, but it fell about 700 signatures short of the 124,000 it needs to get on the ballot.
However, there is still a good chance that supporters of cannabis for fun will make the ballot. They have 10 days to find those additional signatures. Tom Haren with the Coalition to Regulate Marijuana Like Alcohol said they will collect the 679 signatures they need and a lot more.
The same recent poll found that 58% of likely Ohio voters support legal recreational marijuana.
Snollygoster of the week
Supporters of Issue 1 have rightly pointed to the fact that the Ohio Democratic Party's 60% threshold for any vote to change the party's bylaws is evidence that this is a reasonable standard.
Related: Ohio voter guide: What to know about the August special election
That would seem to be inconsistent. What's good for the Ohio Democratic Party should be good for the Ohio constitution, at least according to supporters of Issue One.
However, the Ohio Republican Party bylaws only require a simple majority to change its party's bylaws under regular circumstances. This is also inconsistent, as the Republican Party is advocating for a 60% threshold for changing the Ohio Constitution.
If you have a suggestion for our "Snollygoster of the Week" award, a question or a comment, send them to snollygoster@wosu.org.