Ohio's forgotten primary and lessons from the Kansas abortion vote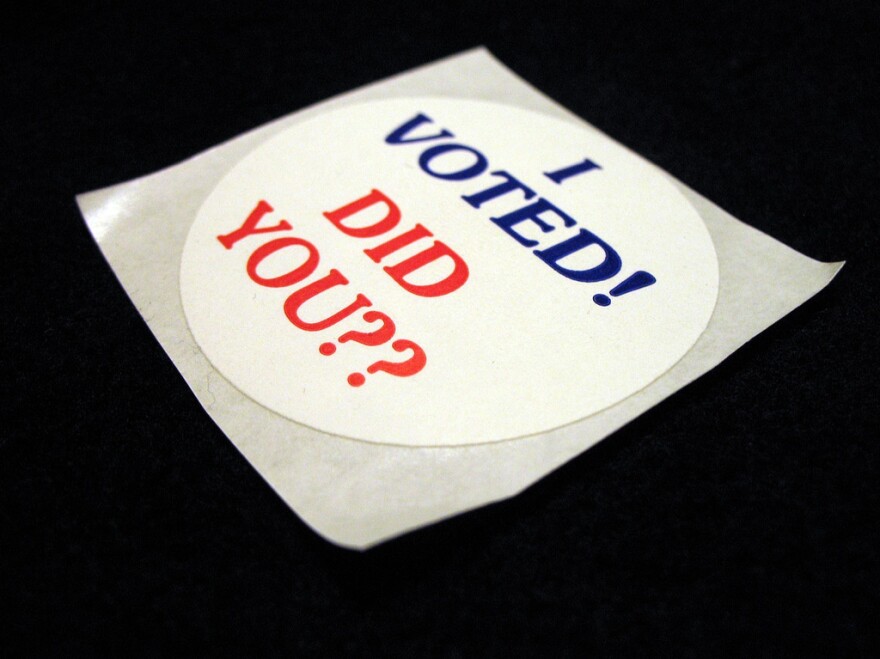 While Ohio voters largely stayed home on Tuesday, a vote on abortion rights brought an impressive amount of Kansas voters to the polls.
In this week's episode of Snollygoster, Ohio's politics podcast from WOSU, hosts Mike Thompson and Steve Brown discuss the expensive election in Ohio and what the Kansas vote could mean for abortion in Ohio.
Don't forget to vote
Only 7.9% of Ohio voters cast ballots in this week's statewide primary for legislative races—about 632,000 in total
This election cost $25 million to run., so that's $39 per vote. It's all because lawmakers and the redistricting commission could not come up with a compromise map that satisfied the Ohio Supreme Court.
But it only takes one vote to determine a winner in an election and there were winners and losers.
Two sitting Republican state reps lost to challengers: Shawn Stevens of north Central Ohio lost to Beth Lear and Mark Fraizer of Newark lost to Thad Claggett.
On the Democratic side, two state reps in Northeast Ohio were drawn into the same new district. In that race, Bride Rose Sweeney beat Monique Smith.
Another upset happened in a race for a Republican State Central Committee seat. Former Attorney General Betty Montgomery lost to a political newcomer, Sabrina Warner, who ran on a medical freedom platform.
What shade of red is Kansas?
This week we got our first look at the direct electoral politics of abortion after the Dobbs decision overturned Roe Vs Wade.
Kansas voters decided against a proposed change to their state's constitution which would have eliminated the legal protection of abortion. Voters were asked if they wanted the allow the state legislature to ban abortion in the traditionally Republican state.
And the answer was a resounding no. The amendment lost 59% to 31%. It was not close. Kansans overwhelmingly voted to protect legal abortion.
The margin of victory surprised nearly everyone and it has caused activists on both sides to wonder, what would happen if such a vote were held in other states like Ohio. If abortion rights win in a landslide in Kansas, how would Ohio voters choose?
Snollygoster of the week
This week Donald Trump made a long-anticipated endorsement in the GOP primary for Missouri's Senate seat. The mystery was whether would he endorse disgraced former governor Eric Greitens who left office amid accusations of abusing his wife and son or Eric Schmitt, Missouri's Attorney General.
Hours before the primary, Trump announced his choice: Eric.
Which Eric?
We don't know. Eric Schmitt won.
If you have a suggestion for next week's Snollygoster of the Week award, a question or a comment, send them to snollygoster@wosu.org.