Buckeyes Suspended, Big Ten Media Days, Reds Making Deals
This week on After The Score, Steve Brown and Thomas Bradley talk about four Buckeyes that have been suspended for a violation of team rules, Big Ten Media Days and the Cincinnati Reds making moves at the deadline.
Buckeyes
News broke this week that four Ohio State Buckeyes will miss the season-opening game against Virginia Tech on September 7.
Joey Bosa, Jalin Marshall, Corey Smith and Dontre Wilson will not suit up against Virginia Tech. Steve and Thomas talk to Rob Oller from the Columbus Dispatch about what this means for the Buckeyes and whether or not it will derail the Buckeyes' season.
Media Days
The Big Ten hosts Media Days every year in Chicago, where reporters get a chance to talk to all the coaches and a few players in the Big Ten. This was the first year Jim Harbaugh is in the Big Ten, so the obvious question has to be: What is he going to do to turn around the Michigan football program.
Eric Segar, from Eleven Warriors, joins the show to talk about different storylines happening in Chicago.
Bats
The Louisville Slugger might be the most famous brand of wooden bats in baseball.. But that doesn't mean they are the only one. In a small, non-descript factory in Plain City, Ohio, Phoenix Bats is churning our thousands of bats.
Steve took a visit to the factory to learn more about the factory and the bat industry in baseball.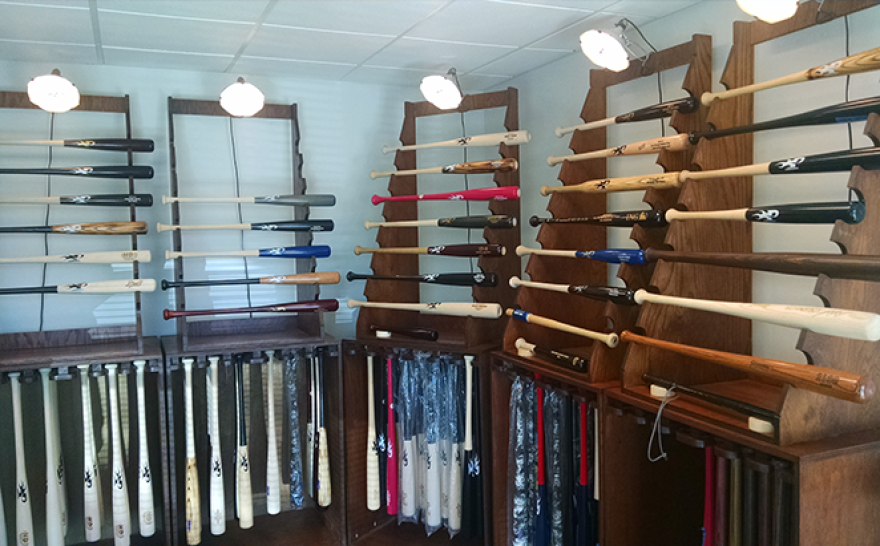 Reds
The Reds are definitely sellers at the deadline, and with a future to think about, who will be leaving The Great American Ballpark for greener pastures? Steve and Thomas talk to Grant Freking from Red Leg Nation and the Cincinnati Magazine.