Ohio State To Add Housing-Dedicated Social Worker In University District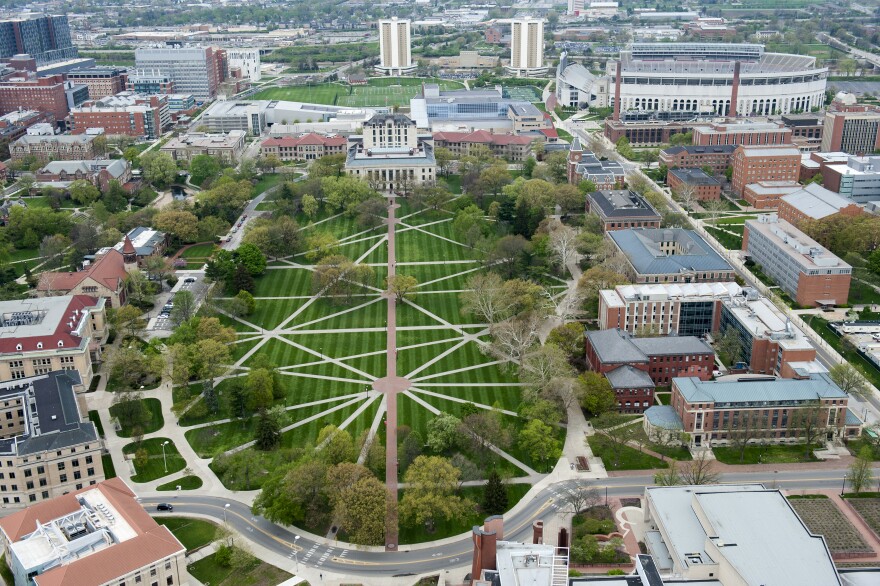 Ohio State University will hire a full-time social worker to focus on housing issues in the University District along North High Street.
The new position will work proactively to connect residents with social services, with special emphasis on outreach to those who don't have housing or are housing insecure in the University District. The idea comes from an OSU Task Force on Community Safety and Well-Being recommendation.
Anna Stewart helps lead field education in OSU's College of Social Work. She said in addition to delivering needed services, the new effort is also about educating the community.
"How we maybe create a sense of community, around building empathy and sort of understanding about why folks are experiencing homelessness," Stewart described.
She said many of the people they're attempting to serve are dealing with trauma. Having an initial point of contact who can empathize with those experiences may encourage people to accept housing and health services.
Katie Klakos, who leads the field education program, said it's also important to recognize that lack of housing is rarely a singular challenge.
"You know often times those challenges are interwoven around mental health and substance use so when you try to address one without providing resources to others it can be really difficult for people to get the care that they need," she said.
The social worker will come from Ohio-based Southeast Healthcare, who will also supervise fieldwork for undergraduate and graduate students in the College of Social Work. In a press release, Dean Tom Gregoire said the program will give students a "personal view of the issues that can lead to housing vulnerability."