Black-Run Nonprofit Wants To Fund 50-Year Plan To Combat Systemic Racism In Ohio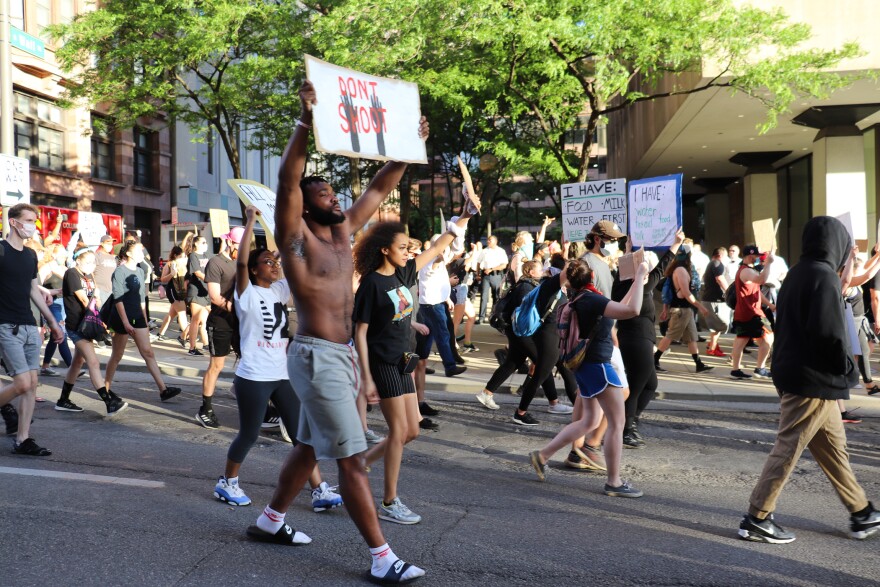 A new non-profit organization called the State Of Ohio Collective, created after the Minneapolis Police killing of George Floyd in May, is proposing a 50-year plan to address systemic racism in Ohio.
Co-founder Tiffany Edwards of Akron says about 200 African American professionals around the state organized this comprehensive effort focused on three key issues: education, economic development and health.
"We continue to acknowledge these issues through protest," Edwards says. "We acknowledge these issues through other organizations that are doing the work, but there doesn't seem to be a comprehensive plan."
Edwards says they'll reach out to traditional civil rights groups to collaborate on improving the lives of Black Ohioans.
"That includes your Urban Leagues… especially the NAACP and other organizations that have been doing the legacy work but simply do not have the financial support to continue on to address an ecosystem for African Americans by African American leadership," Edwards says.
They'll be specifically targeting metropolitan areas such as Columbus, Cleveland, Canton, Akron, Toledo, Dayton, Cincinnati and Youngstown.
"When you look at the number of African Americans which are comprised within those areas, we're anywhere between 30-60% of those metropolitans' areas," says Edwards.
The State of Ohio Collective seeks to raise $2 billion each year for 15 years from government funds, private foundations, and other sources. Edwards says $500 million of that money would go toward an endowment to fund the group's long-term efforts.
"If we're looking for systemic change that's going to change the ecosystem, we have to address the institutions, we have to address the structures," Edwards says. "The only way to do so is to have a comprehensive long-term plan, which is what our 50-year plan addresses. We're not looking at something that's temporary, but something that is strategic, that's very focused and very intentional from birth all the way through advanced adulthood."
President-elect Joe Biden has acknowledged the strong support of Black voters in his winning campaign, saying in his victory speech, "You've always had my back, and I'll have yours."
Edwards says she looks forward to working with a Biden administration.
"Organizations like The State of Ohio collective can help him by addressing it with once voice, one action, collective voices that are actually addressing all these different areas but focused on those three areas that can actually effectuate the change," Edwards says.
However, Edwards says it will take generations before there's permanent change.
"We know for a fact that the pipeline to prison occurs in the educational system," says Edwards. "Unless we actually address it with education, with health outcomes and with economic development, trying to provide opportunities for African Americans to have gainful employment and upward mobility so that they actually are not just getting by but being successful."