Disability Advocates Want To Permanently Expand Curbside Voting In Ohio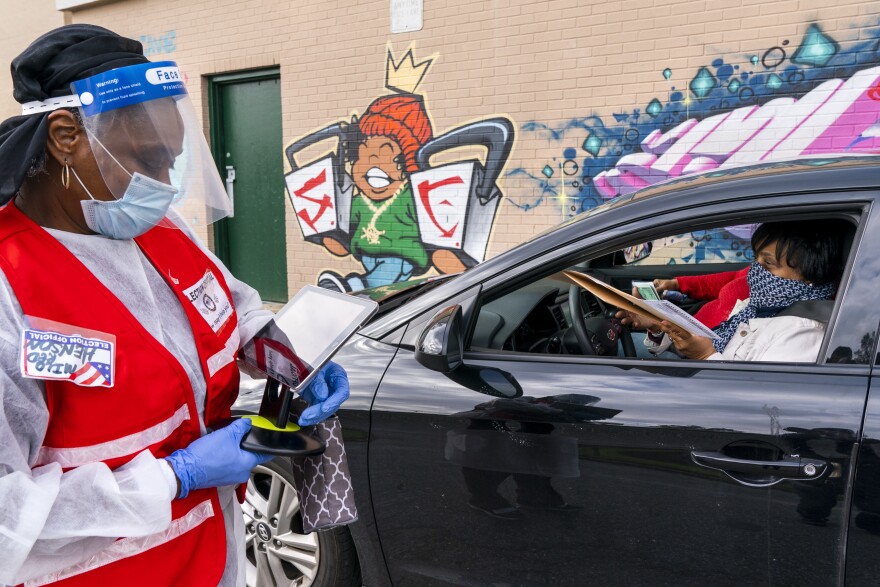 During the 2016 election, fewer than 100 people in Franklin County voted curbside. This year, in large part because of the COVID-19 pandemic, the Franklin County Board of Elections says just under 1,600 people utilized the option.
Curbside service allows voters to cast their ballots from within their vehicles, with workers bringing the materials to and from the polling place.
Disability Rights Ohio executive director Kerstin Sjoberg says curbside voting has been around for years in Ohio, but that it's never been well-known or publicized.
"We had several voters call us with questions about how to vote curbside or call with concerns about long lines," Sjoberg says. "And they were worried that themselves or their family members would not be able to wait in the line to vote."
She says Disability Rights Ohio received a multitude of calls from all over the state wondering how to access the voting option. Her team found that polling locations were not consistent in how they presented the option to voters.
"So while the Secretary of State's Office encouraged that there be signage outside polling locations for example, setting out the process and how to contact someone inside the polling location, they didn't require it," Sjoberg says.
The lack of uniformity was confusing for some voters.
"So every board of elections and possibly every polling location was doing things differently," Sjoberg says. "So we got a lot of calls and questions about how to access, and maybe not even knowing that they could do it."
Normally, curbside voting is only available at polling locations exempt from accessibility requirements. But this year, the Ohio Secretary of State expanded the option to voters who wanted to take extra precautions because of the pandemic – or for those who contracted COVID-19 themselves.
"We're hoping that this increased emphasis on curbside voting by the increased need and demand for it, and the increased attention to it by the Secretary of State's Office will get us to a future where curbside voting will be at that best practice," Sjoberg says.
She hopes the state will permanently expand curbside voting access.