If You Have COVID-19, Ohio Offers Ways To Vote On Election Day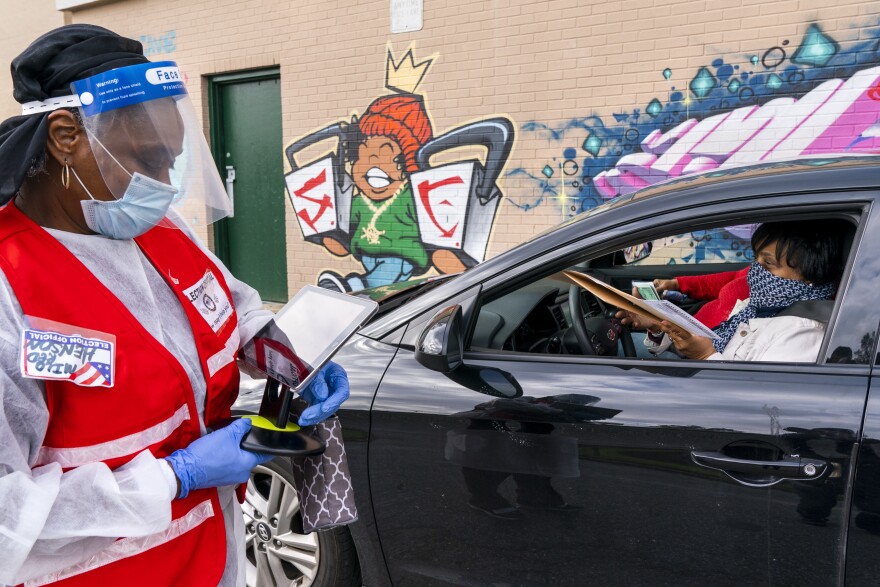 Ohio residents who were planning to vote in-person on Election Day but have contracted COVID-19 still have options for casting their ballot.
Coronavirus cases are reaching record levels ahead of Election Day. But an unexpected diagnosis does not mean residents can't cast their vote, if they haven't already voted early.
Aaron Sellers, spokesman for the Franklin County Board of Elections, encourages COVID-positive voters to utilize curbside voting, for the safety of the poll workers and other voters.
All polling places in Ohio will allow voters to cast their ballots from inside their cars, with bipartisan teams of poll workers – wearing masks and gloves – personally delivering voting materials to and from the building.
"However, if someone comes inside to vote, we will not deny them," Sellers says.
Like all other voters, those with COVID-19 will be asked to wear a mask and abide by social distancing guidelines inside polling places. Voters will also be asked to use hand sanitizer and wear face masks while voting from their car.
Polls open in Ohio at 6:30 a.m. and close at 7:30 p.m. Voters who still have absentee ballots, but did not mail them by the November 2 deadline, can also submit them at each county's ballot drop box – located at the board of elections – until polls close.