As 2020 Census Ends Early, Franklin County Has Counted Just 70% Of Households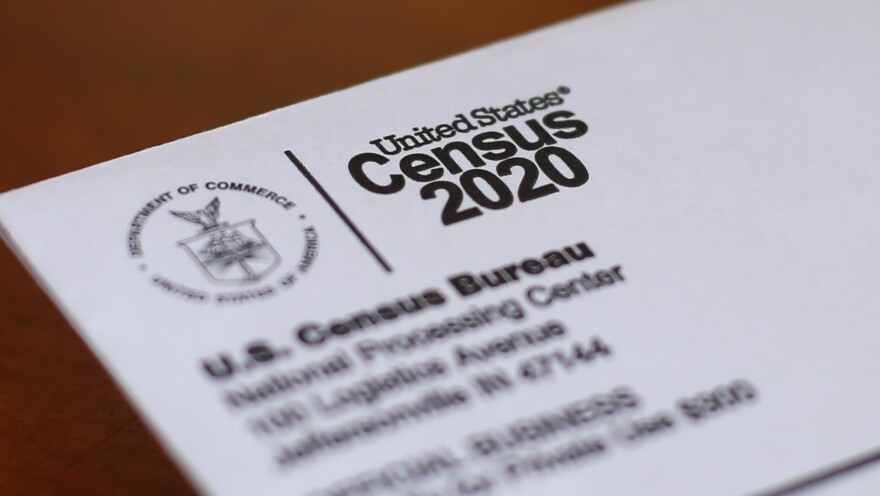 Survey collection for the 2020 U.S. Census officially ends Thursday, two days after a U.S. Supreme Court ruling allowed the Trump administration to move the end date up from the end of October.
The early end to the Census comes after a lengthy legal back-and-forth over when to stop counting in a year plagued by pandemic delays.
Franklin County Commissioner Kevin Boyce says 68-70% of Franklin County households were counted in all. That's a bit higher than 2010, but Boyce is still disappointed.
"A slight improvement, but not where we really need to be," he says.
Boyce, who co-chaired the Complete Count Committee here in Central Ohio, says that the sudden loss of two weeks hurt their effort to complete the constitutionally-mandated headcount of every person living in the country.
"We needed all the time we could have, because even if you just factor in a lot of the shutdown time, that was time that needed to be recovered in terms of enumerators, in terms of awareness and marketing," Boyce says.
Failing to count every person in Central Ohio will have consequences for how much money the area receives from the federal government – as well as potentially affect the apportionment of state legislature and U.S. House seats.
"For every person that's not counted, that amounts to about $1,200 dollars per year per decade that Ohio will lose, because once that Census is taken, that's the number," he says.
That's why the Trump administration's decision to move the deadline up frustrates Boyce.
"It really was a doable thing to just extend the date to the end of October or the end of the year to allow for an accurate count," Boyce says. "Because at the end of the day, isn't that we want most? No matter where you live, no matter what perspective you're looking at it for, we want the most complete count."
The U.S. Census Bureau will accept census responses online at My2020Census.gov through October 15 at 11:59 p.m. Hawaii time.