Board Examiner Recommends Two Nurses Temporarily Lose Licenses Over Husel Case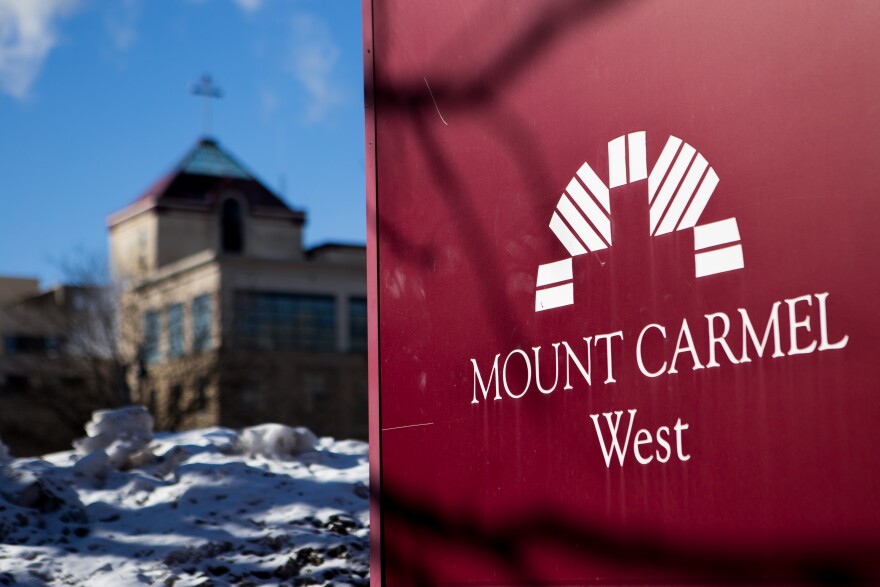 A hearing examiner has recommended the Ohio Board of Nursing take disciplinary action against two former Mount Carmel West nurses involved in the case of William Husel.
According to records obtained by WOSU, an examiner for the state board recommends that former Mount Carmel nurses Jordan Blair and Wesley Black temporarily lose their licenses for giving what the hospital calls "excessive and potentially fatal" doses of fentanyl to patients, at Husel's orders.
The hearing examiner's recommendation will be read by the Board of Nursing, and will help inform their final decision at the July board meeting.
The recommendation stipulates that Blair's license should be suspended for six months, while Black's license should be suspended for a year. Both would be required to complete courses in medication administration and palliative care during that time.
The state recommended the nurses lose their licenses permanently, but the nursing board examiner cited a "dysfunctional work environment" at Mount Carmel West's ICU as a contributing factor to their conduct.
"We respect the Board's investigation and role in ensuring the expected standards of professional nursing practice are followed," an emailed statement from Mount Carmel reads. "These investigations and findings are between the individuals involved and the Board."
Twenty-five Mount Carmel nurses faced possible discipline from the Ohio Board of Nursing, although none are being criminally prosecuted. Expert testimony in those disciplinary cases began in January.
Timeline: The Mount Carmel Scandal So Far 
Husel, an ICU doctor and anesthesiologist, was fired in December 2018. He has pleaded not guilty to 25 charges of murder, and his previous defense attorney argued the doctor was providing comfort care for dying patients, not trying to kill them. Husel's trial has been delayed until May 2021.
In March, Mount Carmel settled with the Ohio Board of Pharmacy for nearly $480,000 after an investigation into the hospital's dosing practices. The report found that Mount Carmel failed to investigate any medication overrides by nurses, which "contributed to the death of 28 patients."
Two dozen wrongful death lawsuits have been filed against Husel, Mount Carmel, nurses and pharmacists by the families of Husel's patients. Several have already been settled.
Correction: An earlier version of this story incorrectly stated that the documents were disciplinary action by the Board Of Nursing. The documents obtained were recommendations by a hearing examiner.