Ohio House Leaders At Odds Over Bill To Let Strauss Accusers Sue Ohio State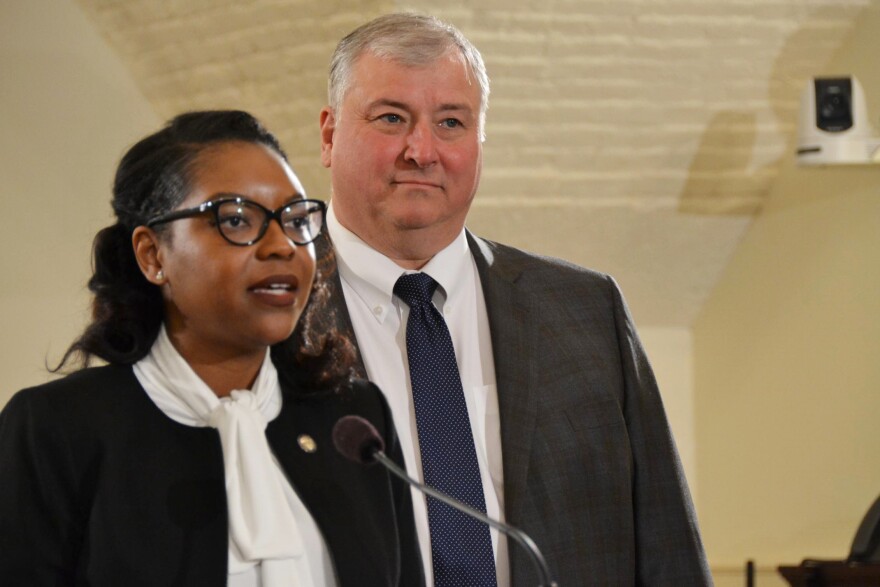 Ohio House Speaker Larry Householder is clarifying comments he made about legislation related to the the Richard Strauss scandal at Ohio State.
In a Monday statement, Householder said he told a House committee to continue work on a bill allowing accuers to sue the university over alleged sexual abuse by Strauss, a former team doctor who died in 2005. The allegations all happened outside the statute of limitations for civil cases.
On Tuesday, Householder said although he's pushed lawmakers to resume talks on the Strauss-related bill, he still doesn't like the idea of retroactively applying new laws to old cases.
"We just need to give them, hopefully, a little motivation to get things moving along," Householder said at a legislative forum hosted by the Associated Press.
Householder said he wanted to revive the bill because of what he saw as inaction by Ohio State on reaching a settlement with Strauss' accusers.
"I am disappointed that The Ohio State University has yet to accept responsibility for the obvious harm that was done to students under their watch," Householder said in the statement. "While these young people were all adults, families still trust that our state institutions are providing a reasonable level of security for their children while they are away at school.
At the same forum, House Democratic Minority leader Emilia Sykes said she opposes the bill because another measure to eliminate the statute of limitations in rape cases has stalled.
"We cannot start picking and choosing winners based on the fact of who we may or may not be able to relate to," Sykes said.
More than 300 men have joined lawsuits claiming Ohio State knew about and failed to stop abuse by Strauss, who worked at the school from the 1970s-90s.
Ohio State officials repeatedly said they've led the way on the Strauss investigation and remain committed to a monetary settlement. Those talks are currently in mediation.