Ohio State Trustees Hire DC Firm To Find Next University President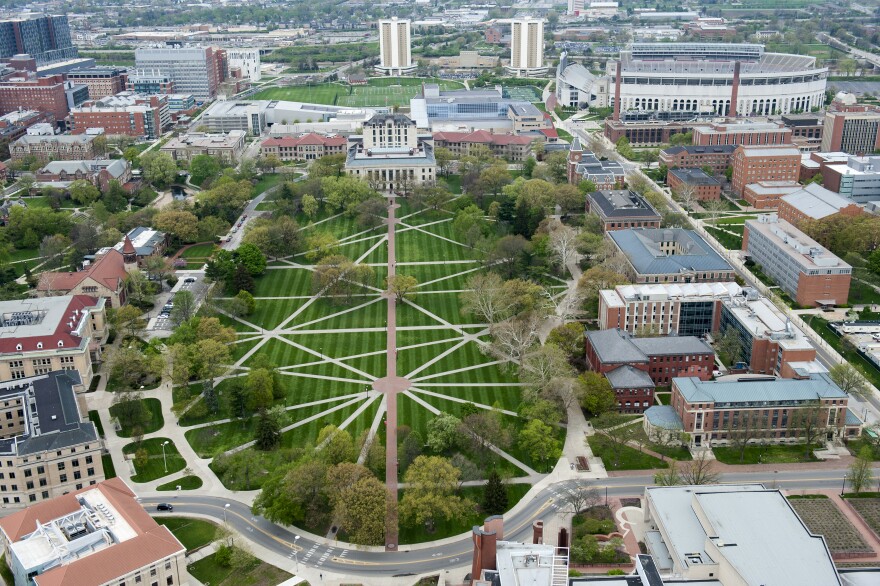 The search for a new Ohio State University president moves forward with the help of a Washington, D.C.-based executive search firm.
The Ohio State Board of Trustees presidential search committee will collaborate with firm Isaacson Miller to find the school's 16th president, following the announced retirement of Michael Drake.
Drake came to Ohio State in 2014 from the University of California-Irvine. He said in November that he would retire following the 2019-2020 school year.
The presidential search committee has seven board members chaired by Lou Von Thaer. The other members include Alex Fischer, Hiroyuki Fujita, Erin Hoeflinger, Brent R. Porteus, Abigail Wexner, and John Zeiger.
"The process will be inclusive, and the community will be able to provide meaningful input throughout the presidential search," the university said in a statement on its website.
A 20-member University Advisory Subcommittee made up of students, faculty, staff and community stakeholders will also assist with the process. That group will identify the qualities, skills, attributes and experiences desired in a presidential candidate.
Isaacson Miller will soon start accepting candidate nominations to consider. The firm is majority women-owned and states on its website it has completed more than 7,000 searches since it began in 1982.
The company recently helped Ohio State recruit and hire its new vice president of student life.