William Husel Sues Mount Carmel For Defamation, Breach Of Contract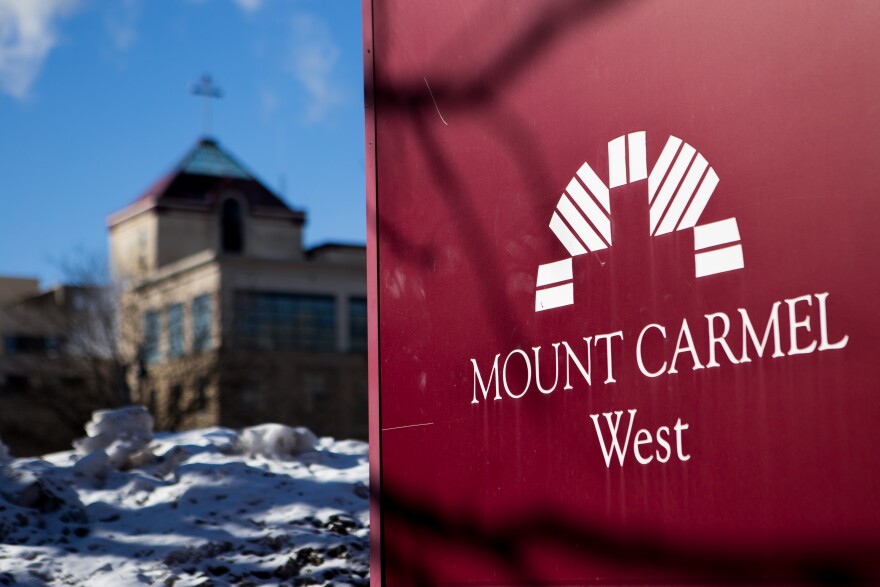 Fired doctor William Husel filed a lawsuit this week against Mount Carmel Health System, claiming that he has "suffered perhaps the most egregious case of defamation in Ohio's recent history."
Mount Carmel fired Husel last December. Announcing his termination in January, Mount Carmel officials said that Husel gave "excessive and potentially fatal" doses of painkillers to dozens of patients. All of those patients subsequently died.
The lawsuit, filed midday Thursday, accuses Mount Carmel, former CEO Ed Lamb and parent company Trinity Health of defamation and breach of contract.
Husel's suit claims that Mount Carmel falsely accused him of intentionally murdering patients, and argues that Husel was providing appropriate end-of-life care when he prescribed the pain medication fentanyl.
Franklin County authorities in June charged Husel with 25 counts of murder—one of the largest murder trials in Ohio's history. Husel has pleaded not guilty to all charges.
Husel's complaint alleges that statements made by Mount Carmel and parent company Trinity Health "conflict with all eye-witness accounts, all scientific evidence, and all scientific and medical literature."
In written response, a Mount Carmel spokeswoman said that "allegations such as these are unfounded. We completed an extensive review of patient care provided by Dr. William Husel and stand by our decisions. Mount Carmel's focus continues to be on caring for our patients."
Timeline: The Mount Carmel Scandal So Far 
Husel's suit claims that he began using small doses of pain medication when a patient was removed from a breathing tube and other life-saving measures were stopped. However, after seeing multiple patients suffer from pain, Husel began to increase the doses.
Investigators pointed to the fact that Husel's doses increased over time as proof of escalation and intent. But this suit argues that pattern shows instead that Husel was learning what doses would work for individual patients.
At the time Husel worked at the hospital, there were no guidelines or medication caps for when a person was being removed from a breathing tube at the end of life—often called palliative ventilator withdrawal.
Husel's complaint mirrors several points made in a defamation and wrongful termination case filed last week by 10 former Mount Carmel employees. Those former employees argued that neither Husel nor his colleagues violated the hospital's procedures.
"This preposterous (but headline-grabbing) false narrative of an evil rogue doctor and his complicit staff ultimately destroyed the lives and livelihoods of dozens of dedicated nurses and pharmacists, and convinced the public, the Franklin County prosecutor, and the State Attorney General, that something terrible had been going on," the ex-employees' lawsuit reads. "But nothing could be further from the truth."
After an institutional review earlier this year, the hospital fired 23 nurses, pharmacists and managers, none of whom are being criminally prosecuted. However, several nurses and pharmacists are still in jeopardy of losing their licenses for their involvement in the case.
The ex-employees argue that Mount Carmel "drastically changed" its policies around end-of-life care, while attempting to vilify Husel and his colleagues. Mount Carmel officials dismissed those claims, as well.
The families of Husel's patients have filed dozens of wrongful death lawsuits against the doctor, the health system and other employees. The hospital has settled several of those lawsuits, at a cost of $13.5 million to date.
Husel's criminal trial is scheduled for June 2020. He also faces the possible revocation of his medical license by the Ohio Medical Board.
Read the full complaint below:
If you have information to share about the Mount Carmel investigation, please contact WOSU at paige.pfleger@wosu.org.