Poison Control Centers See Spike In Calls About Kratom Exposure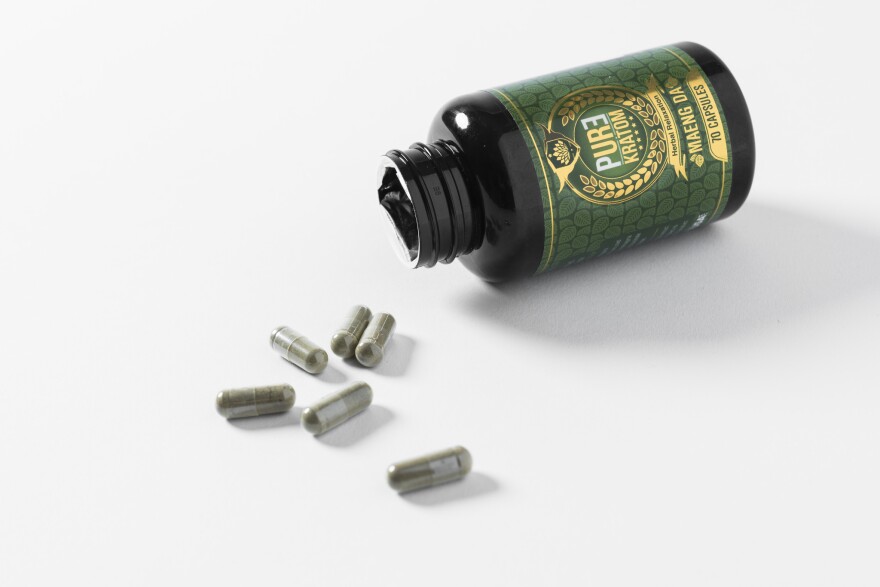 As Ohio lawmakers debate a bill to regulate the herbal supplement kratom, a new study shows the substance continues to poison and even kill some people.
The research out of Nationwide Children's hospital was published this week in the journal Clinical Toxicology. It found an increase in calls to U.S. poison control centers for natural psychoactive substances generally, and a 5,000% increase in kratom exposure from 2011-2017.
The numbers are relatively low, which helps explain the meteoric increase in calls. Another study published in American College of Clinical Pharmacy Journals found just 2312 kratom exposure cases reported to the National Poison Database System between 2011 and mid-2018.
The plant, which originates in Southeast Asia, mimics some aspects of anti-depressants.
"When patients take too much, we see things like seizures, agitation, tachycardia [rapid heartrate], agitation," says Henry Spiller, co-author of the study and the director of the hospital's Central Ohio Poison Center.
But Spiller's study also found kratom resulted in eight deaths during that time period. In very large doses, researchers found coma and respiratory depression in patients.
Spiller says that the DEA is looking into regulating kratom, but in the meantime, research like his is playing an important role.
"There's a lot of interest in it but a lot of misinformation about what it does and how it works," Spiller says, "and that's one of the reasons for studies like this, is to let them know, 'Here's balanced information, if you're gonna look at this be aware of the risks.'"
Pete Candland, Executive Director of the American Kratom Association, says that millions of Americans use kratom to manage their health. He points to a commentary from his organization that looked at morbidity rates where kratom was identified in blood screens
"Deaths were mostly from polydrug use and adulterated kratom," he wrote in an email.
Candland says the analysis shows kratom was not the direct cause of the deaths, and that proper regulation of kratom, with appropriate labeling and protection from adulterated kratom products, is the best option for public health.