Hearings Set For Pharmacists, Nurses Involved In Mount Carmel Dosing Deaths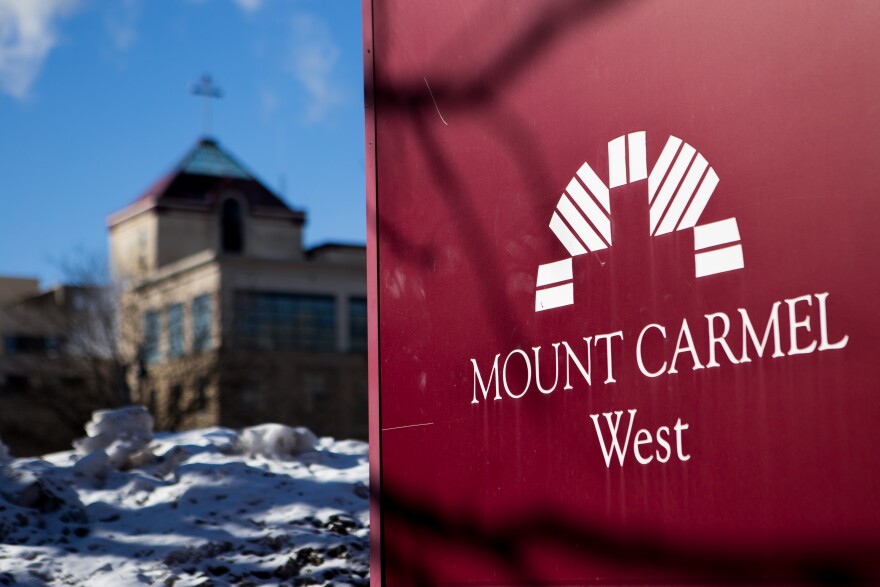 Administrative hearings are planned for an Ohio hospital system and three pharmacists facing possible discipline over excessive painkillers ordered by a doctor now charged with murder in 25 patient deaths.
Only the doctor, William Husel, is being criminally prosecuted. He has pleaded not guilty.
The pharmacists and the Columbus-area Mount Carmel Health System were entitled to request hearings before the Ohio Board of Pharmacy takes any action against their licenses. The board says those hearings are tentatively scheduled for April.
Two pharmacists were cited for verifying large doses of fentanyl. Another was cited for supervisory failures in cases in which nurses overrode controls on automated dispensers in non-emergencies to access drugs for patients who then died.
Administrative hearings also are set for 25 nurses cited by the Ohio Board of Nursing. The first is scheduled for February, and the last in March 2021. For now, the nurses' licenses remain active.
Mount Carmel won't comment on individuals' employment status but said it fired some of the nurses involved.
Dozens of lawsuits have been filed against the hospital and Husel, plus other employees, by the families of patients who died under Husel's care. Several of those lawsuits have been settled out of court.
Husel's trial is set for June 2020.
If you have information to share about the Mount Carmel investigation, please contact WOSU at paige.pfleger@wosu.org.