Poll Shows Biden, Sanders, Warren All Leading Trump In Ohio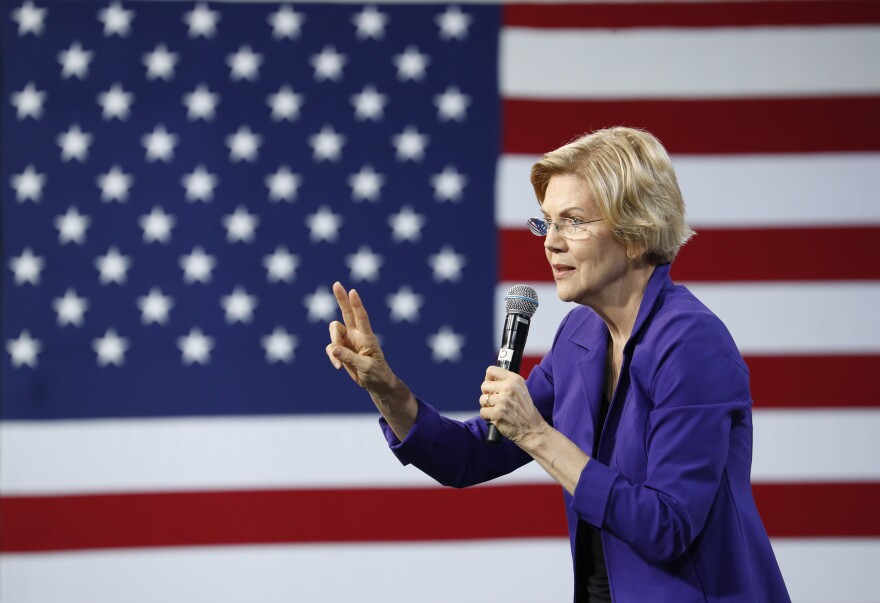 A new poll from Emerson College shows three Democratic frontrunners outperforming President Trump in a hypothetical head-to-head race in Ohio. The survey also suggests nearly half the state's voters support impeachment.
Emerson College pollsters surveyed more than 800 registered voters in Ohio between last Sunday and this Wednesday.
Former Vice President Joe Biden leads the Democratic primary field with 29% support. Sens. Bernie Sanders and Elizabeth Warren are trailing closely with 27% and 21% respectively, which Emerson calls a "statistical dead-heat."
All three frontrunners would beat President Donald Trump by at least four points in a hypothetical head-to-head matchup, though. Voters supported both Biden and Sanders over Trump 53-47%, and Warren over Trump 52-48%.
The poll also shows all three defeating Vice President Mike Pence in a head to head matchup.
When it comes to impeachment, 47% of respondents support the move, falling roughly along party lines with slightly more independents backing impeachment than opposing it.
Emerson's poll also found that a majority of respondents said they sympathize more with the United Auto Workers than with General Motors in regards to the ongoing strike over wages and benefits. Both Democrats and independents are more sympathetic toward the union, while Republicans are more supportive of GM.