Columbus Pride Marks Culmination Of 'The Year Of Nina West'
Nina West, the drag queen sometimes known as Columbus activist Andrew Levitt, will serve as the Grand Marshal of Columbus's 38th Annual Pride Festival and Parade, happening downtown this weekend.
The honor is just the latest in West's banner year, but for her, it's the most important.
"It's overwhelming. I'm over the moon," West says. "I do believe it to be to be the biggest honor to happen to me."
That's saying a lot. Earlier this week, West won Columbus' Steven Shellaberger Illuminator Award for her work promoting LGBTQ rights, creating the Nina West Foundation and raising more than $2 million for related causes.
West ascended to national prominence this spring on the competition show RuPaul's Drag Race, taking sixth place and being crowned Miss Congeniality, a fan favorite the entire time. She appeared on the cover of New York Magazine as part of a feature on "the most powerful drag queens in America."
Hull Alley in the Short North has been temporarily re-named The Nina West Way. And to top it all off, she has the highest of Central Ohio honors: her very own Jeni's Splendid Ice Creams flavor, "Nina West's Dream Puff."
But leading the Pride parade is a different story, West says, because it's a celebration of her own community.
"Time and time again, people have second-guessed and doubted the role and the validity of a drag queen to the LGBTQIA community," she says. "And I think this is a tremendous step forward."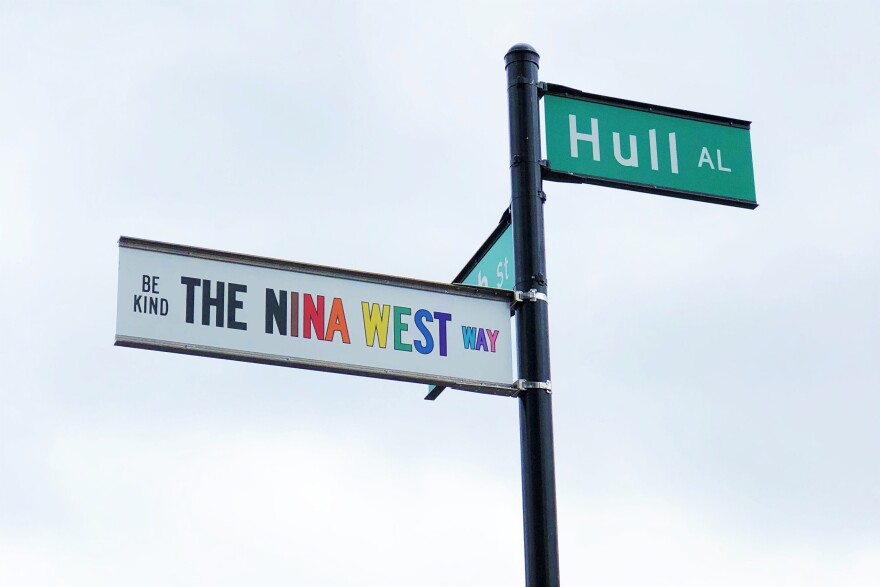 Beyond the honor, though, West sees the position as a platform.
"My hope is through this opportunity, I'll be able to lift up communities that are important to me, our female community, our people of color queer community, our LBTQIA youth, and continue to fight for the issues that are important to me, and to the community as well."
Her spate of success comes as drag has been challenged. Two Central Ohio libraries recently canceled drag-related events amidst threats and pushback from politicians. Ohio House Speaker Larry Householder called on the Ohio Library Council to stop such events, calling them "a stunningly bizarre breach of the public trust."
West rejects that line of thinking.
"Drag is harmless," she says. "Drag is art, and drag represents a tremendous subcultural art form within our community and it should be respected and adored and loved."
West says part of what makes drag so impactful is its connection to the audience, its ability to be loud and proud in its viewpoint. And that, she says, is part of what puts a target on the art form's back.
"That's probably why it's enviable for many politicans who do not agree with drag, and think drag is ridiculous and problematic, is because there's power in drag," West says. "And drag queens, especially in the city of Columbus, wield a lot of power."