Why Aren't Other Mount Carmel Staff Included In Criminal Charges?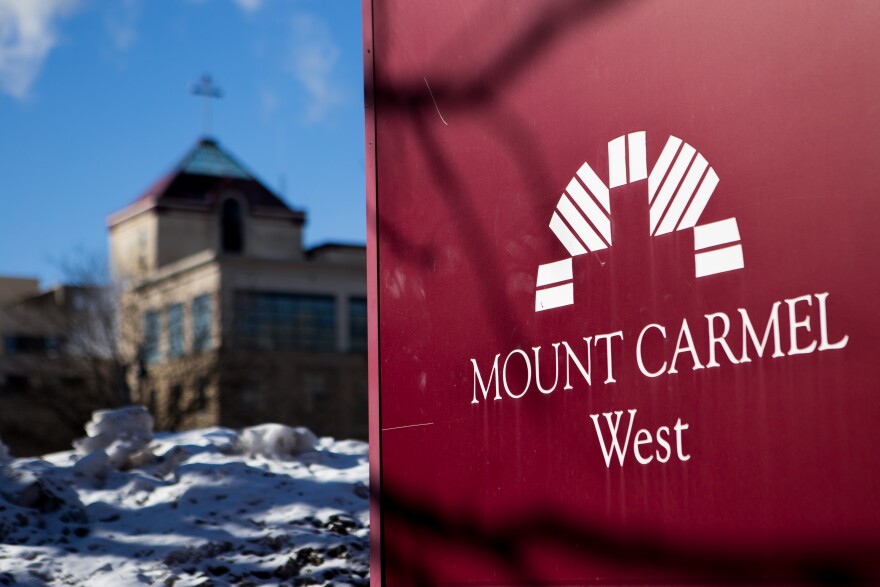 Franklin County prosecutors concluded their six-month investigation into fired Mount Carmel doctor William Husel by charging him with 25 counts of murders. But what about the nurses and pharmacists who worked alongside Husel?
Prosecutor Ron O'Brien said Wednesday he wouldn't charge nurses and pharmacists as Husel's co-conspirators. He argues that they were just acting on the doctor's orders to give "excessive" doses of pain medication to dozens of patients.
Two Mount Carmel employees said just that in an interview with WOSU in January.
"We have the ability to speak up because we have a license and I understand that, but our doctor is our expert and they're guiding the care," said one, who requested their name be withheld for fear of losing their job.
One employee said he asked Husel about his high doses. Husel gave an explanation he deemed reasonable, and the employee followed Husel's orders.
Timeline: The Mount Carmel Scandal So Far
"A nurses' No. 1 obligation is to stand up for the patient, to advocate for the patient, it's not to blindly follow orders," says former ICU nurse and legal scholar Kelly Denine. "So just following orders is not going to be a defense, it shouldn't be a defense, for nurses at any time."
She says she has sympathy for the health care providers involved, but believes the nurses should have refused to give the doses.
"All the checks and balances that we have in health care only work, only work if people are in a position to have the moral codes to stand up and refuse if necessary," Denine says.
Several nurses and pharmacists are on leave from Mount Carmel, and are named in civil lawsuits.
At least 25 nurses have been cited by the Ohio Board of Nursing for their involvement in the "excessive doses," and risk losing their nursing licenses. Ohio Attorney General Dave Yost will litigate those hearings.
Several pharmacists have also been referred to the Ohio Pharmacy Board.
If you have information to share about the Mount Carmel investigation, please contact WOSU at paige.pfleger@wosu.org.