Ohio State Seeking Contracts With Electric Scooter And Bike Companies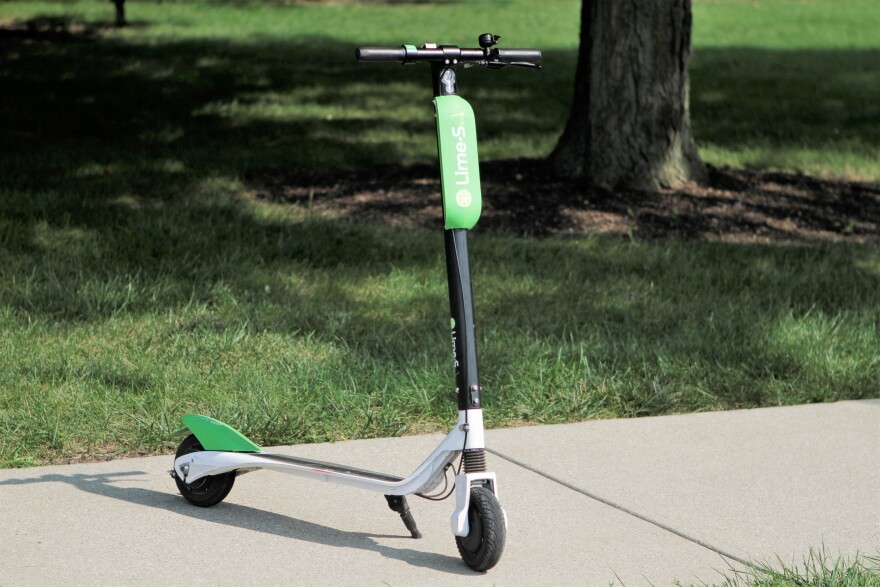 The Ohio State University is seeking bids from companies that rent shared mobility devices like bikes and scooters. They've put out an RFP, or request for proposals, to lay out what they expect of the vendors hoping to do business on campus.
When it comes to transportation contracts at Ohio State, the first thing that comes to mind for many is CampusParc. But school officials aren't looking for a similar deal when it comes to scooters.
"At this time," the RFP states, "the university is not interested in exclusivity and will limit the number of Service Providers on campus in order to manage fleet size, while preserving fair business opportunity for the Providers."
Beth Snoke, who heads up transportation and traffic management for the school, says they've completed interviews and expect to decide on providers in the coming weeks.
The Lime and Bird scooters currently found around Ohio State's campus are there because of a one-year pilot program that began last June. Snoke explains the bidding process is meant to ensure the school has an established relationship with vendors and a framework for determining which ones are—and aren't—allowed on campus.
"We really don't want to come up with a system whereby a company that's not working in the area gets on to campus," she says. "It doesn't seem fair to those who would be part of our RFP."
The school wants to make sure the companies meet basic expectations, and that there are reliable points of contact to manage traffic ahead of special events like football games.
Other schools like Oklahoma State University have awarded contracts to scooter companies, and the University of Texas at Arlington put out an RFP of its own.
In addition to formalizing the business arrangement between the school and mobility companies, Ohio State's RFP also requires data sharing.
"We have a ton of researchers on campus that are doing research in the mobility area, and the data from those who are using these shared mobility devices, whether it be the bikes or the scooters, is valuable," Snoke says.
Under the terms of the agreement, providers would share information about usage, availability, routes and locations on a monthly basis. That data could support broader transportation research as well as inform the university's future traffic and parking plans.