Lawsuits Against William Husel And Mount Carmel Rise To 24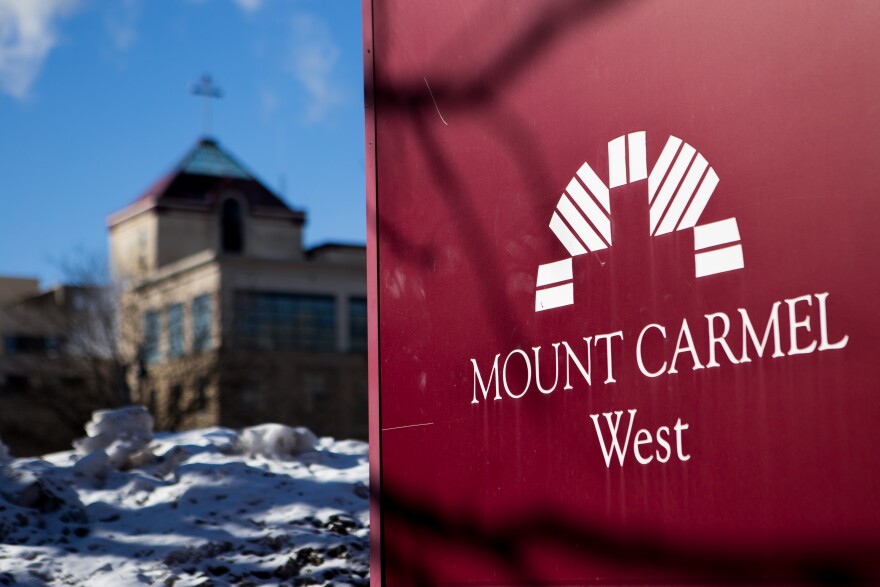 Twenty-four civil lawsuits have now been filed against Mount Carmel Health System and fired doctor William Husel since news broke that Husel gave "excessive" doses of pain medication to dozens of his patients.
The suit filed Tuesday was on behalf of Peggy Francies, 73, who died at Mount Carmel West on Oct. 9, 2017. Francies was admitted for sepsis due to renal failure, and died after she received a 200 microgram dose of fentanyl.
Her death occured on the same day as two others listed in similar lawsuits - in fact, she died just five minutes before Timothy Fitzpatrick and two hours before Beverlee Schirtzinger.
Another suit was filed March 1 on behalf of Sandra Castle, who died Nov. 13, 2018 after recieving a 1,000 microgram dose of fentanyl. Her death occured less than a month after Mount Carmel received a formal report of concerns regarding Husel's conduct.
Husel worked as an anesthesiologist and ICU doctor at the hospital from 2013 until his firing in December 2018. Mount Carmel says during that time, at least 34 patients were given higher-than-usual painkiller doses under his care.
Timeline: The Mount Carmel Scandal So Far
Responding to one lawsuit, Husel in a recent court filingdenied intentionally ending a patient's life with a painkiller dose. Husel's lawyer argued the doctor is immune from lawsuits under state law.
Originally, the hospital stated all patients were near-death and on life support, but recently announced the conditions of five of those patients could have possibly improved.
The Franklin County Prosecutor's Office is currently investigating the case. The office released a statement last month stating that it's investigating 29 deaths connected to Husel. Mount Carmel contacted the Franklin County Prosecutor in early December 2018 about Husel's actions.
"There are dozens of witnesses that must be interviewed, including doctors, nurses, pharmacists, and families of patients," the statement reads. "There are thousands of pages of medical records that must first be obtained and reviewed by police and prosecutors, but then by expert medical witnesses."
According to the statement, Husel voluntarily gave his passport to authorities while the investigation continues.
The Ohio Medical Board suspended Husel's medical license and served him a citation saying he could face further discipline. Husel will appear before the board in July to appeal the suspension and possible permanent revocation of his license.
If you have information to share about the Mount Carmel investigation, please contact WOSU at paige.pfleger@wosu.org.