Sen. Portman Undecided About Supporting Trump's Emergency Declaration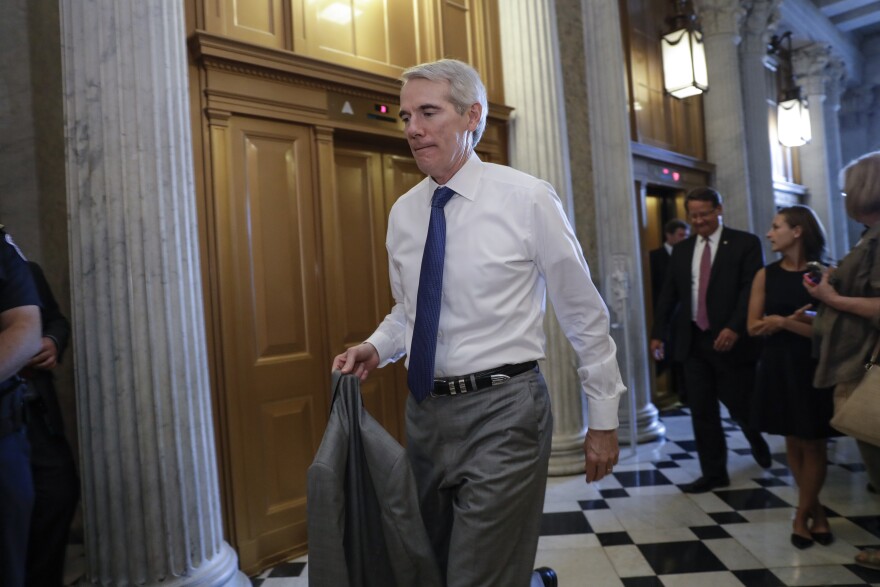 Sen. Rob Portman (R-Ohio) said he is undecided on how he will vote on the proposal to reject President Trump's declaration of a national emergency to fund a border wall.
Portman agrees immigration, trafficking and drugs are creating a crisis at the border, but he wants to know where funding for the president's priorities will come from.
"The question is, can he find funds from other areas, and I think there are some where you don't need to have an emergency that he can use," Portman says. "I support those, and the question is on the emergency side which funds would he use… and how would he describe that or defend that against a potential lawsuit."
At least 16 states have filed lawsuits to stop Trump's emergency declaration. Ohio is not among them.
The U.S. House voted Tuesday, 245-182, to overturn the emergency declaration. Just 13 Republicans joined Democrats to approve the resolution, which is not enough to overturn a veto if the resolution reaches the president.
Senate Majority Leader Mitch McConnell said the Senate will vote before the March 18 recess. Three Republican Senators have so far indicated they will vote for the resolution, which is not enough to pass.