Mount Carmel Says Fired Doctor Could Have Saved Five Patients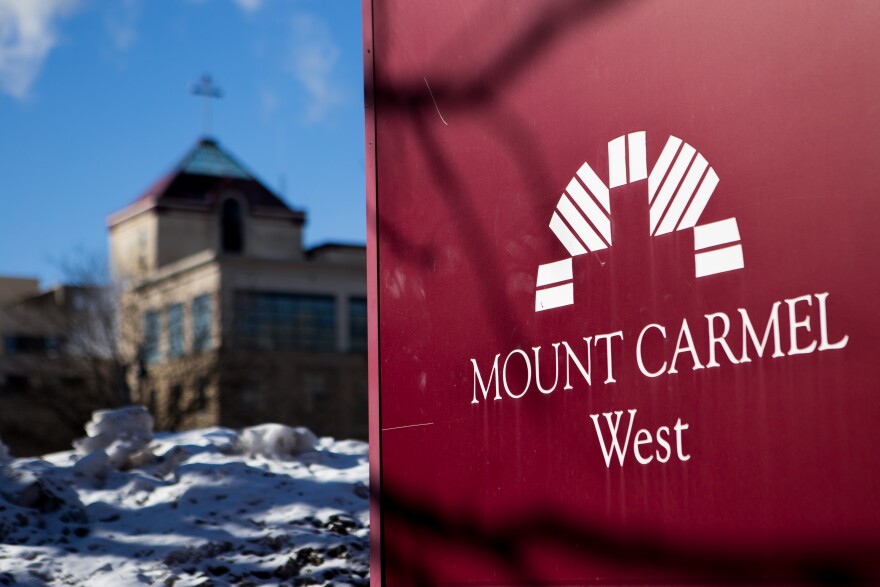 Mount Carmel Health System now says at least 35 patients were impacted by "excessive" doses of painkillers under the care of fired doctor William Husel, and that there may have been opportunities for conditions of five patients to improve.
The announcement Friday states that the hospital discovered one additional patient who received a higher-than-usual dosage of pain medication by Husel, who worked as an anesthesiologist and ICU doctor at the hospital from 2013 until his firing in December 2018. The hospital says it contacted the patient's family about their discovery.
"These events are heartbreaking, unacceptable and inconsistent with the values and care processes of Mount Carmel," said hospital CEO Ed Lamb on Friday.
The hospital has been investigating if all life saving measures were exhausted before Husel ordered the medication for his patients, many of whom were identified as "near-death" or on life support.
"We are aware of five cases in which this possibility is a concern," the statement says. "And we are reaching out to the loved ones of these patients to share this information."
All 35 patients subsequently died.
As of Tuesday, a total of 19 wrongful death lawsuits have been filed against Mount Carmel and Husel by the families of patients. Many of the suits accuse the hospital of negligence, and claim the patients were prescribed painkillers either negligently or intentionally "for the purposes of hastening the termination" of their lives.
The suits say the patients did not consent to receiving what the hospital called "potentially lethal" doses of fentanyl.
Timeline: The Mount Carmel Scandal So Far
Earlier this month, Mount Carmel West and St. Ann's submitted corrective action plans to the federal Centers for Medicare and Medicaid, following the announcement that the hospital was placed in "immediate jeopardy" of losing federal funding.
The report outlined policy deficiencies and failed safeguards discovered by an Ohio Department of Health investigation, including that the hospital maintained insufficient guidelines for fentanyl doses in palliative care, and that employees could override medication dispensing safety checks.
The Ohio Department of Health determined the facility "failed to prevent patients from receiving an overdose" from medications such as the painkiller fentanyl. As part of their corrective action plan, Mount Carmel laid out several changes they intend to make regarding medication dispensing and painkiller dosing.
At least 23 employees, including nurses and pharmacists, have been placed on administrative leave since Mount Carmel began its investigation. The hospital's Chief Pharmacy Officer left at the beginning of the month, although it's unclear if she was fired or resigned voluntarily.
The Ohio Medical Board last month suspended Husel's medical license, and recently served him a citation saying he could face further discipline.
The Franklin County Prosecutor's Office is currently investigating the case.
This article may be updated as the story develops.
If you are a Mount Carmel staffer who has information to share, or you believe your loved one or family member was impacted by this case, contact WOSU at paige.pfleger@wosu.org.