Columbus Council Votes To Keep Scooters Off Sidewalks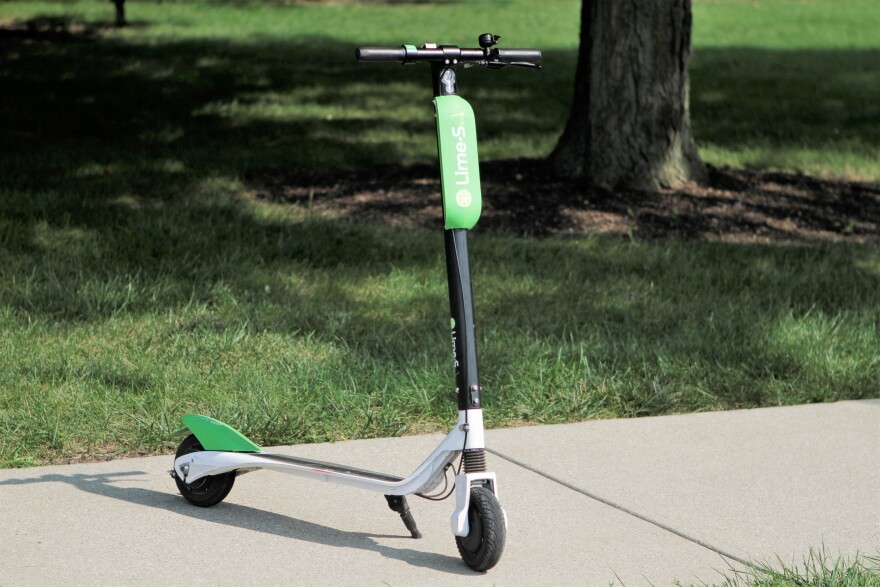 Columbus City Council has sided with Mayor Andrew Ginther in his quest to keep electric scooters off of city sidewalks.
Council on Monday approved legislation to keep the devices off of sidewalks. The legislation takes effect in 30 days, although emergency rules imposed by Ginther's administration started regulating scooters earlier this month.
Those emergency rules from the Department of Public Safety addressed where they can be stored and how they can be rented.
"Until this point, our city codes have not been clear on where scooters can operate," Ginther said in a September 5 press conference. "We didn't want just a knee-jerk reaction to shut down new modes of transportation for folks. We wanted to be thoughtful, strategic, look at best practices, what's worked at other places around the country, what hasn't."
The legislation approved Monday also includes a speed limit of 20 miles per hour, bans riders from wearing headphones in both ears, prohibits the parking of scooters on portions of sidewalks used by pedestrians, and requires drivers under the age 18 to wear a helmet.
The regulations imposed by Ginther's administration also require rental companies to get a new city permit and offer renters a payment option other than credit cards. The rules cap the number of devices that can operate in the city at any one time.
Scooters companies like Bird and Lime inundated downtown Columbus and The Ohio State University campus with scooters last summer, forcing city leaders to play catch-up when it comes to regulation. The devices, which are rented by the minute using a mobile app, immediately sparked concerns about safety and obstructed sidewalks.
In Cleveland, a woman riding a rented scooter was killed when she was rear-ended by a driver, who was later ruled to be under the influence of drugs. No such incidents have happened in Columbus, although City Attorney Zach Klein told WOSU his office has seen complaints about the devices.