Auditor Says Ohio State Could Save Millions By Becoming More Efficient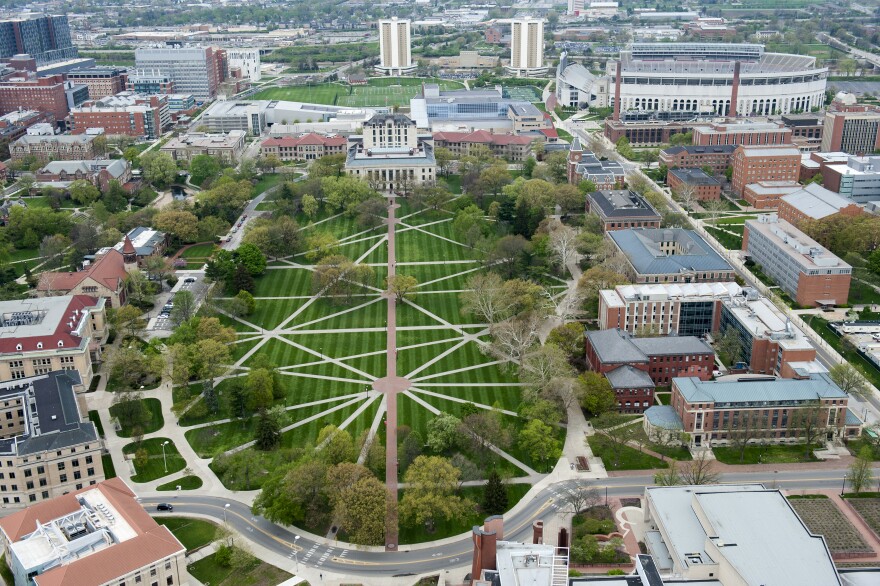 In the first performance audit of its kind, Ohio's Auditor says The Ohio State University could save more than $6 million a year by becoming more efficient.
The report from Auditor Dave Yost focused on the university's I.T. and human resources practices. The audit says Ohio State could better use copiers and printers, make hiring more efficient, and move computer servers to more cost-effective data centers.
The audit says the move to off-site data centers would save $2.38 million a year. It says if implemented, all of the recommendations would provide Ohio State a return on investment of $18.39 for each dollar spent on the audit.
"This single, limited performance audit identified the potential for significant savings," Yost said in an emailed statement. "Applying the same techniques of analysis to scores of other university operations could yield even more. Every dollar saved makes the university more affordable for students and can be used to enrich their educational experience."
Yost says the recommended changes would not only save the school money, but also continue Ohio State's goal to more-closely focus on the core goal of educating students.
University officials volunteered to make Ohio State the first public institution receiving such a performance audit.
"We welcome this report, which supports Ohio State's focus on operational excellence and resource stewardship," said Michael Papadakis, Ohio State's interim senior vice president for business and finance and chief financial officer. "In recent years, we have provided an additional $100 million in financial aid for Ohio students, using funds generated through efficiencies and innovative funding. This report will contribute to our ongoing efficiency work."