Columbus Moves To Ban Electric Scooters From Sidewalks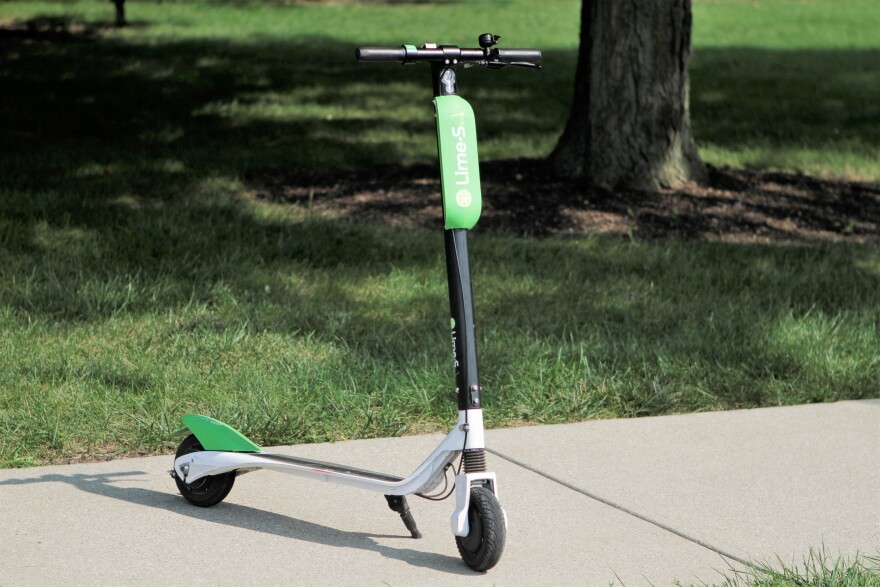 Mayor Andrew Ginther is introducing regulations to keep electric scooter riders in the street rather than on city sidewalks.
The proposed legislation is just the latest in the city's crackdown on the popular transportation service. Last week, the Columbus Department of Public Safety imposed emergency rules for scooters and bikes, addressing where they can be stored and how they can be rented.
"Until this point, our city codes have not been clear on where scooters can operate," Ginther said Wednesday. "This proposed legislation clarifies the issue and makes it safer for scooter operators, pedestrians and drivers."
Ginther plans to deliver his legislation to Columbus City Council by the end of the week, but emergency rules for riders take effect next week.
"We didn't want just a knee-jerk reaction to shut down new modes of transportation for folks," Ginther said. "We wanted to be thoughtful, strategic, look at best practices, what's worked at other places around the country, what hasn't."
Under current city rules, rental scooters and bikes can't be left in public parking spots, loading zones or in the way of pedestrians on sidewalks. They also can't operate at a speed higher than 15 mph.
The city has to approve a new ordinance in order to begin ticketing violators. Council member Emmanuel Remy expects to begin discussion on the measure when the council meets again in two weeks.