Eye In The Sky: Ohio Will Use Drones To Study Highway Traffic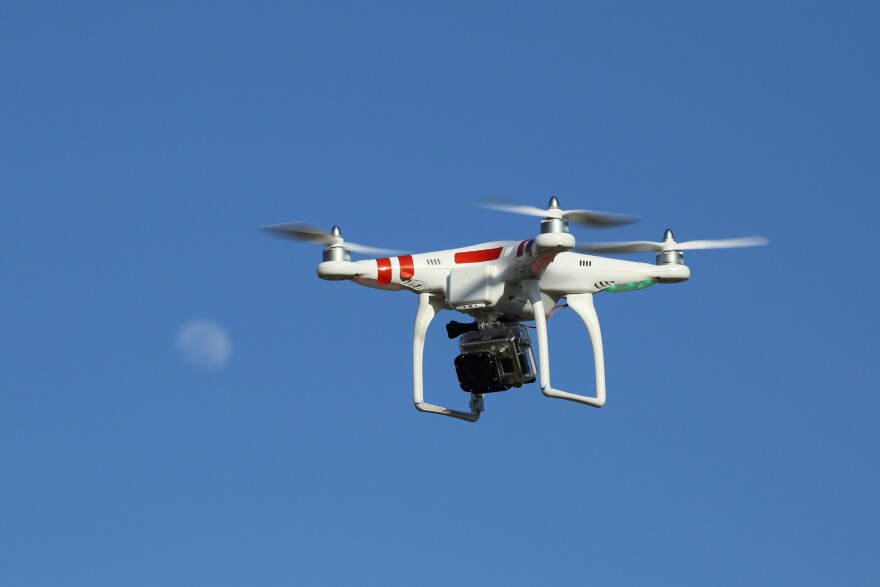 DriveOhio, Gov. John Kasich's innovation center for new technology within the Department of Transportation, launched a three-year, $5.9 million study this weekend to see how drones can be integrated to monitor roadways.
Fred Judson, head of the drone program, says that the study will help them examine how to bridge the communication gap between vehicles they have on the roads and those that take to the skies.
"Historically, air and ground have been separated," Judson says. "And because now that these aircraft are such at low altitudes, they are a lot closer."
That means that there's a lot more opportunities for the department, from traffic monitoring and data collection to package delivery, to something as futuristic as an aircraft taxi service to carry passengers.
Uber has already proposed the latter, and Judson thinks it's an inevitability for the state.
"I think it's in Ohio's future, but we just want to be prepared for it, which is the reason why we have this research proposal," Judson says.
The study will put drones in what the program has dubbed the "Smart Mobility Corridor," a 35-mile stretch of US-33 from Dublin to East Liberty. While the effect won't be immediate for Ohio drivers, Judson says the study will pay dividends down the road.
"Being able to accurately analyze how the traffic is flowing, more so than we've been able to do in the past, because that is a perspective that isn't typical," he says. "A typical traffic cameras only go up 80 feet, maybe most, we can go up 400 feet."
Judson says the data the drones can provide is both more expansive and more detailed.
"Anything from bridge condition assessments to pavement condition assessments to how well the traffic's flowing - all that feeds into our system so we can better manage our roadway," Judson says.