Rover Pipeline Fined $430,000 For Violations In West Virginia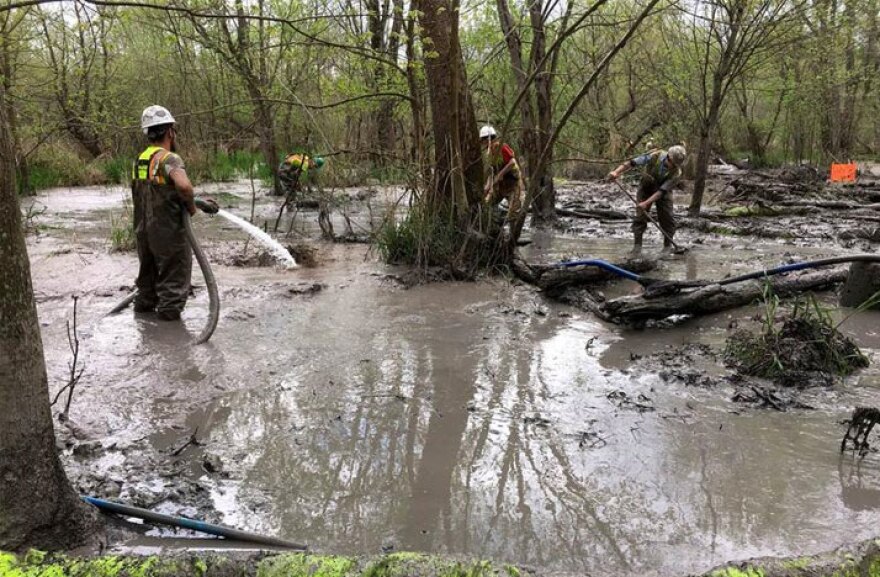 West Virginia regulators have issued a $430,000 fine for permit violations against the company behind the 713-mile Rover Pipeline, which has racked up millions of dollars in damages from its construction through Ohio.
The Department of Environmental Protection announced the fine on Tuesday against Rover Pipeline LLC, which is owned by Energy Transfer Partners. Under a consent order, the oil and gas company agreed to immediately take measures to comply with its permit and state laws.
A DEP statement says among the violations found during inspections were a failure to maintain erosion controls, improperly installed silt fences and perimeter controls and abandoned construction debris. The inspections were conducted from May 2017 through April.
The statement says the violations caused sediment deposits on numerous streams.
The Rover Pipeline would transport 3.25 billion cubic feet of natural gas per day from processing plants in West Virginia, Ohio and Pennsylvania.
Rover has a history of environmental violations in Ohio. The Ohio EPA sued Rover for spilling 2 million gallons of drilling mud into Stark County wetlands last year, for which it fined the company $2.3 million. Rover spilled another 146,000 gallons at the site in January.