Columbus Council Approves $30,000 Payment To Man Stomped By Officer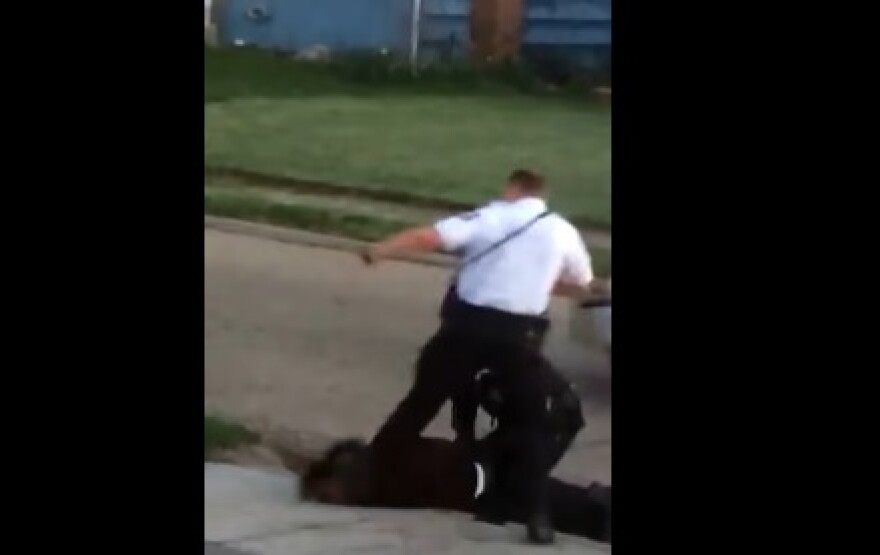 Update 8:12 a.m. Tuesday
Columbus City Council votedon Monday night to approve a $30,000 payment a man who was stomped in the head by Columbus Police officer Zachary Rosen last April.
Original story
As captured on a viral cell phonevideo, Rosen stomped the head of Demarko Anderson, who had been arrested in Linden and was lying handcuffed on the ground. After the incident on April 8, 2017, Chief Kim Jacobs recommended a three-day suspension for Rosen, but Public Safety Director Ned Pettus overrode that decision and fired Rosen instead.
According to the city council agenda, "Mr. Anderson alleges that excessive force was used against him during that arrest that caused him to suffer injuries and damages."
In March 2018, Rosen was reinstatedafter an appeal by the Fraternal Order of Police, leading to an arbitrator determining the penalty was unjust. He currently works as a zone investigator with the Columbus Police.
With his reinstatement, Rosen faced a reduced punishment equal to a three-day suspension without pay.
Anderson was senteced to four years in prison after being convicted of carrying a concealed weapon and aggravated menacing. After spitting in the face of a Columbus Police officer, in the process of being arrested for causing a disturbance in a bar, Anderson pleaded guilty to harassment with a bodily substance. He was sentenced to a year in prison that will be served concurrent with his four-year sentence.