Portman Says Bill Protecting Mueller Investigation Could Be Unconstitutional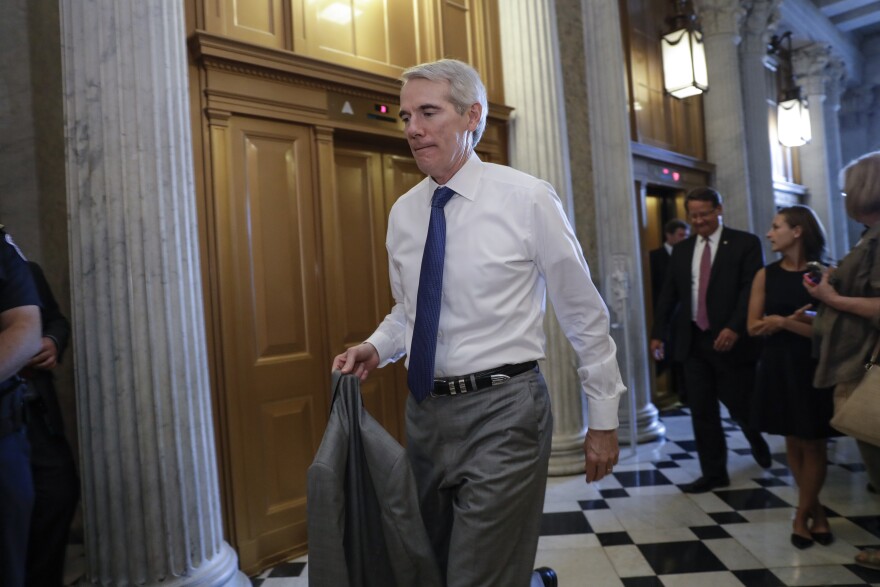 Sen. Rob Portman is expressing doubts about a bill that would protect special counsel Robert Mueller, who is leading the investigation into Russian election interference and possible collusion by the Trump campaign.
President Trump and other Republicans have leveled more public attacks on Mueller in recent days, following the FBI raid on Trump's personal lawyer Michael Cohen.
But Portman says that his understanding of the bipartisan bill — which would prevent President Trump from firing Mueller unless the decision went through a three-judge panel — could be unconstitutional.
Despite his opposition to the bill, Portman maintains he supports Mueller finishing his investigation.
"I do think that Mueller ought to be able to continue this investigation; as you know I've been consistent on that from the start," Portman says. "I think that we've got to let him get to the bottom of this and follow the facts where they lead, and I think it would be a big mistake for the president to fire Mueller."
Portman says that he is open to considering the bill, provided that he can get clarification on its constitutionality.
Senate Majority Leader Mitch McConnell said he would not hold a floor vote on the legislation even if it's approved in a judiciary committee. McConnell says the bill isn't necessary because Trump won't fire Mueller, although the president's allies have urged him to do so – and Trump himself has said the probe never should have begun in the first place.