LGBT Advocates Tell Amazon: Don't Build Your Headquarters In Columbus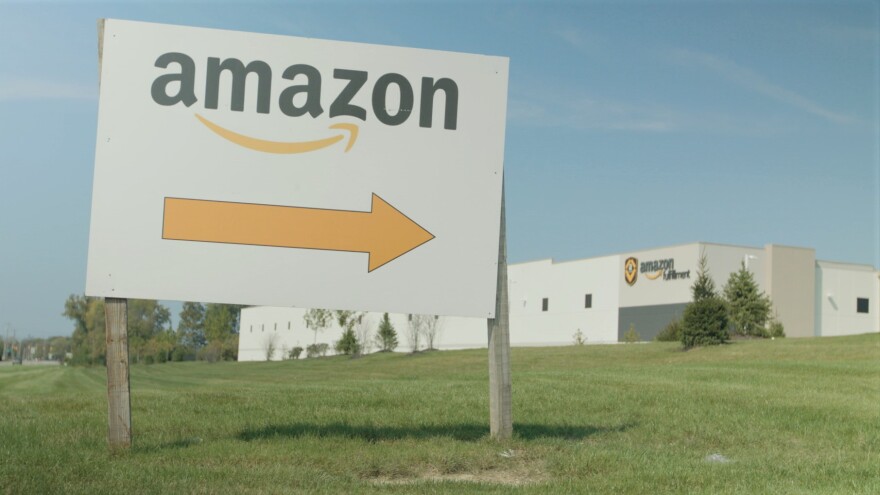 An LGBT right's campaign says Amazon shouldn't build its second headquarters in Columbus, because Ohio has no laws that protect LGBT workers from discrimination.
Of the 20 cities Amazon selected as finalist for their second headquarters, 10 are in states that lack laws protecting workers from discrimination based on their sexual orientation. Ohio is one of them.
Chris Fleming with the No Gay? No Way! campaign says Amazon has advocated for LGBT rights in the past and this is a time to send a powerful message to state lawmakers.
"They need to pass these types of laws," Flemming says. "In order for Amazon to do business in their state, they shouldn't discriminate and Amazon should take that message to them."
While Ohio has no protections for people based on sexual orientation or gender identity, the city does. In 2008, Columbus enacted a city ordinance protecting LGBT workers from discrimination. In a statement, Mayor Andrew Ginther called on Ohio lawmakers to support a current bill that would extend these legal protections to the rest of the state.
"In order to continue to attract employers committed to diversity and LGBTQ rights, as we are here in Columbus, we will remain steadfast in our push for equal protections for all Ohio residents," Ginther said.
In 2017, a study by the Human Rights Campaign placed Ohio in the lowest possible category for LGBT anti-discrimination laws. But a study of LGBT inclusion in major companies and law firms found that Ohio companies actually fared pretty well.
A bill in the Ohio House to add housing and employment protections for LGBT people has recently gained corporate support, and received a second hearing for the first time in a decade.