Columbus Unveils Strategic Plan For Public Art On High Street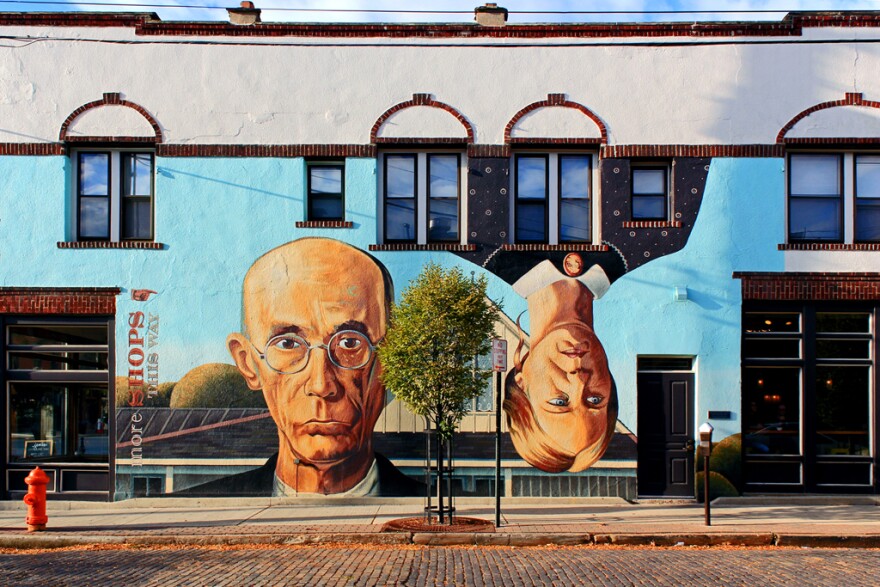 Columbus has released its Art On High strategic vision, as part of a plan to spend $420,000 of city money on public art along High Street, from Goodale to Ninth Avenue.
After a series of public discussions and a period of public comment, the Art On High plan was unveiled at an open house at Columbus Northside Library on Tuesday.
"We developed eight different locations that we thought artists would find to be the best opportunities on High Street," says Amanda Golden, managing principal for Designing Local, the firm hired to run the Art On High planning process.
Golden says that the project is happening in tandem with a $25 million streetscape project in the area, which will include widening sidewalks and buried utility lines.
"We were tasked with looking at the streetscape, how the different areas along the street are going to improve, and where art could fit best within those improvements," she says.
While the improved sidewalks will be the main draw to the area, Golden says the art will still be enjoyed by people in vehicles driving through the area.
The national call for artists will go out in April, from which three finalists will be selected. The city should see the first pieces of art in fall of 2019.
"Public art isn't created in a few months," Golden says. "Pieces that are of this scale do take quite a long time: There's engineering, there's design, there's working with public service to make sure that placement of the art doesn't interfere with any of the traffic signals or anything that's going on below ground."
Columbus is using similar capital improvement projects in places like Parsons Ave. to increase public art elsewhere around the city. Since the establishment of the Columbus Art Commission in 2007, the city has spent about $800,000 on public art.