Sen. Rob Portman Backs Repealing Health Care Mandate Through Tax Bill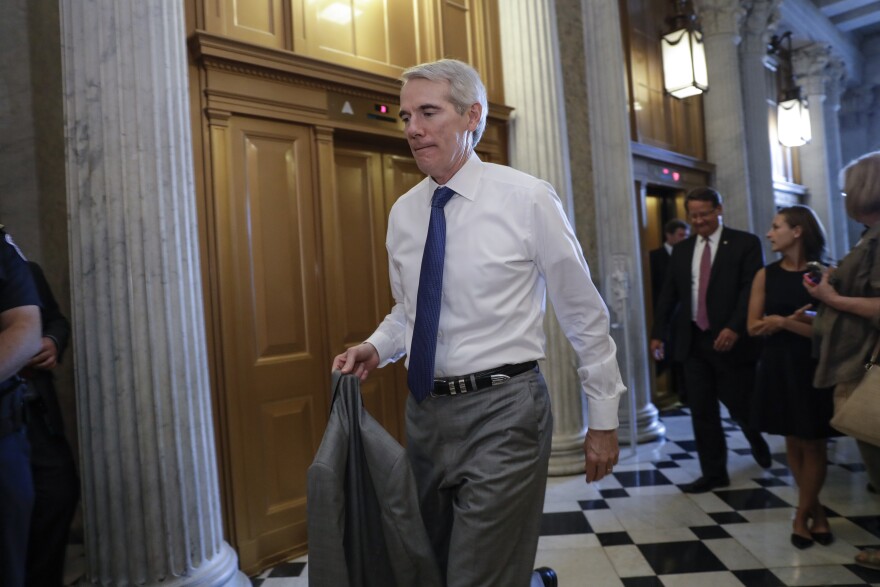 Republican Sen. Rob Portman said he supports making changes to the Affordable Care Act through the tax bill in the works in Congress.
A proposal in the Senate would end the individual mandate, which levies a tax on people who don't have health insurance.
"I'm okay with repealing it, I've supported that in the past," Portman said in a conference call with reporters. "Frankly, I would have preferred to repeal it as part of a broader health care reform bill."
According to the Congressional Budget Office, that repeal would reduce federal deficits by $338 billion over the next 10 years but increase the number of uninsured Americans by 13 million.
If the mandate goes, Portman said, he'd be prepared to vote yes on a separate measure proposed by Sen. Lamar Alexander, a Republican from Tennessee, and Sen. Patty Murray, a Democrat from Washington. That measure would ensure subsidies for insurance companies for two years.
Democratic Sen. Sherrod Brown has scheduled his own conference call on the tax bill for Wednesday afternoon.