Columbus Police Chief Recommends Three-Day Suspension For Officer Who Kicked Suspect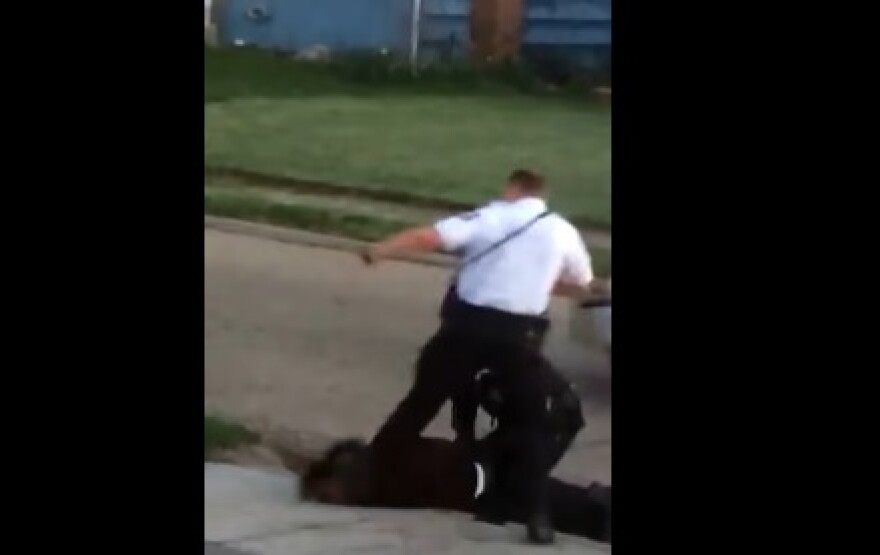 The Columbus police chief has recommended a three-day suspension for officer Zachary Rosen, who was placed on non-patrol duty after appearing to kick a restrained suspect in the head in April.
The proposed discipline by Chief Kim Jacobs against officer Zachary Rosen - a 24-hour suspension, which would be observed over three work days - was made public Wednesday.
The city's Public Safety director can follow the recommendation, impose his own or determine no discipline is warranted.
As shown in an April 8 cell phone video, a Columbus officer was restraining a prone man in the process of handcuffing him, when a second officer identified as Rosen arrives and appears to kick him in the head.
Police say Demarko Anderson was found to be carrying crack and a gun, and was suspected of firing shots into a house the same day the incident happened.
An investigation by the department found Rosen used "unreasonable" force that wasn't part of his training. A press release from Columbus Police said the kicking of the suspect was an "untrained technique" and in violation of the division's Use of Force Directive.
As previously reported, four of Rosen's lower-ranking supervisors believed Rosen's use of force was within policy.
Jason Pappas, head of the Fraternal Order of Police chapter that represents Rosen, says the union disagrees that any discipline is required. Attorney Sean Walton, who represents Anderson, says his client was the victim of a crime and Rosen should be fired.
Correction: A previous version of this story and headline incorrectly stated the suspension as one day.