Columbus Rally Part Of National Protest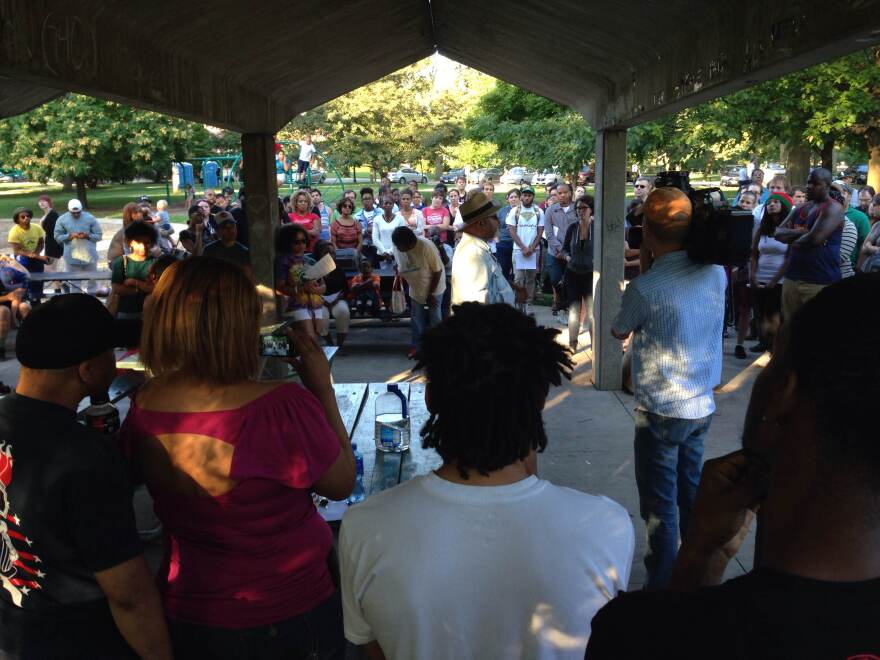 Dozens of locals gathered at a downtown Columbus park Thursday night to remember victims of police violence.
The Goodale Park rally came days after civil unrest following the shooting death of an unarmed teenager by a police officer in Ferguson, Missouri.
Michael Brown's death has led to an uproar for the release of the name of the officer involved in the shooting. Authorities are expected to release the officer's name on Friday.
Ohio State graduate Brook Butler organized the rally. It included a moment of silence. Butler has a young brother she fears for everyday. She says police departments have become militarized.
"The police need to be de-militarized. The fact that they have the weaponry that they use on citizens doesn't sit well with me," said Butler.
The head of Common Cause Ohio, Samuel Gresham says history is repeating itself. He says the Columbus rally is the first of several others planned in Ohio. He says racial violence often results from fear.