New Recording Shows Guitar's Bold Side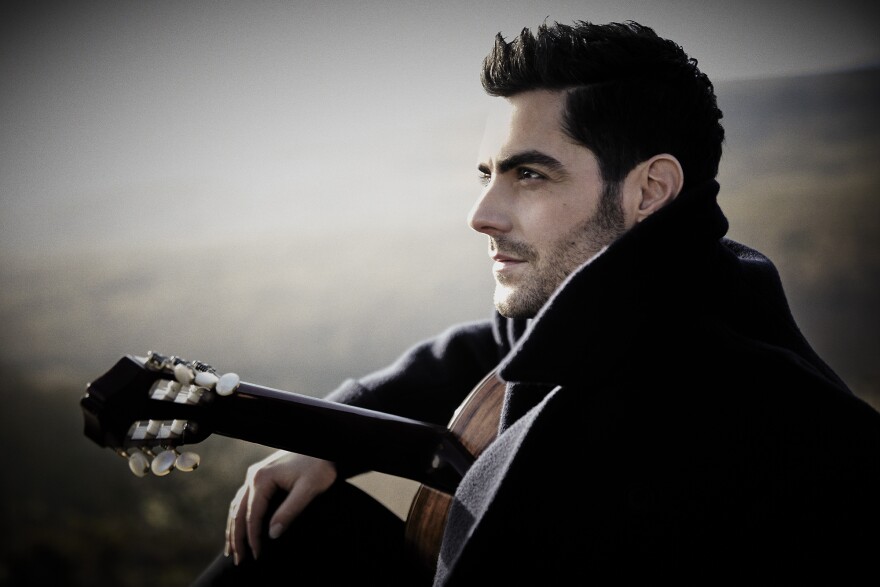 Miloš Karadaglić wants to change the way the world thinks about the guitar.
"It's time to really shake it up," said the Montenegrin classical guitar phenom in a recent interview.
For Karadaglić, there's more to the guitar than its intimate sound and melting lyricism. His most recent recording, The Moon & The Forest, shows off the instrument's soft side, bold side and everything in between in two new concertos by Canadian composer Howard Shore and British composer Joby Talbot.
Karadaglić says he hopes these works will help correct what he considers to be a misconception about the guitar as the wallflower of instruments – the shy, quiet one content not to be heard above the crowd.
"Even though the sound of (the guitar) is not as huge as the piano, it is also possible to open that sound up because the sound comes from the imagination," Karadaglić said. "The misconceptions are really in our approach to how we see and how we hear guitar in the context of concertos, and I think it's time to really shake it up and to really have pieces which are unashamedly celebrating guitar in all its beauty."
Howard Shore is the veteran composer of scores for the Lord of the Rings and The Hobbit film trilogies and dozens of other motion pictures. Shore's guitar concerto, The Forest, shimmers with the composer's trademark lyricism. As you can hear in the interview feature, dramatic peaks burst through those intimate moments, conveying in music something of the natural and metaphorical depth of the forests that both Shore and Karagadlić love.
"Howard lives surrounded by forest in upstate New York, and I come from a country where these dark forests and these very, very dramatic mountains are so much a part of my identity," said Karadaglić.
In its steady stream of moods and constant shifts of color, Talbot's Ink Dark Moon also bears the mark of Karadaglić's personality.
"Because it was written for me and inspired by my musicianship as well as my personality, it became very clear that the piece was going to be as extreme as I am as well," Karadaglić said.
Talbot's harmonies at once glow with suspense and make time stand still. Talbot's melodies meander to surprising places. And blistering technical passages give the work the feel of a lifetime lived episode by episode all the way to its fearless ending.
In the interview above, Karadaglić says more about the new concertos by Shore and Talbot and talks with refreshing openness about the changes he has made to how he thinks about the hand problems nearly ended his career.
The Forest & The Moon will be released on the Decca label on April 30, 2021.