A Century Later, Missing Manuscripts by Gustav Holst Found in New Zealand
English composer Gustav Holst took us on a musical journey across the solar system, from Mercury to Neptune, in his symphonic suite The Planets.
In an unexpected part of our own planet, more down-to-earth original manuscripts by Holst that were missing for more than 100 years have been found in New Zealand.
And they were almost thrown out.
Two manuscripts — Folk Songs from Somerset and Two Songs Without Words, both written in 1906 — turned up in Tauranga.
The Bay of Plenty Symphonia music director and librarian were cleaning up and throwing out old photo copies in the orchestra's library when they discovered the handwritten scores.
How they wound up there is something of a mystery. The most likely explanation is that an English flutist named Stanley Farnsworth, who conducted the orchestra in the 1960s, brought them there. How he got them is not yet known.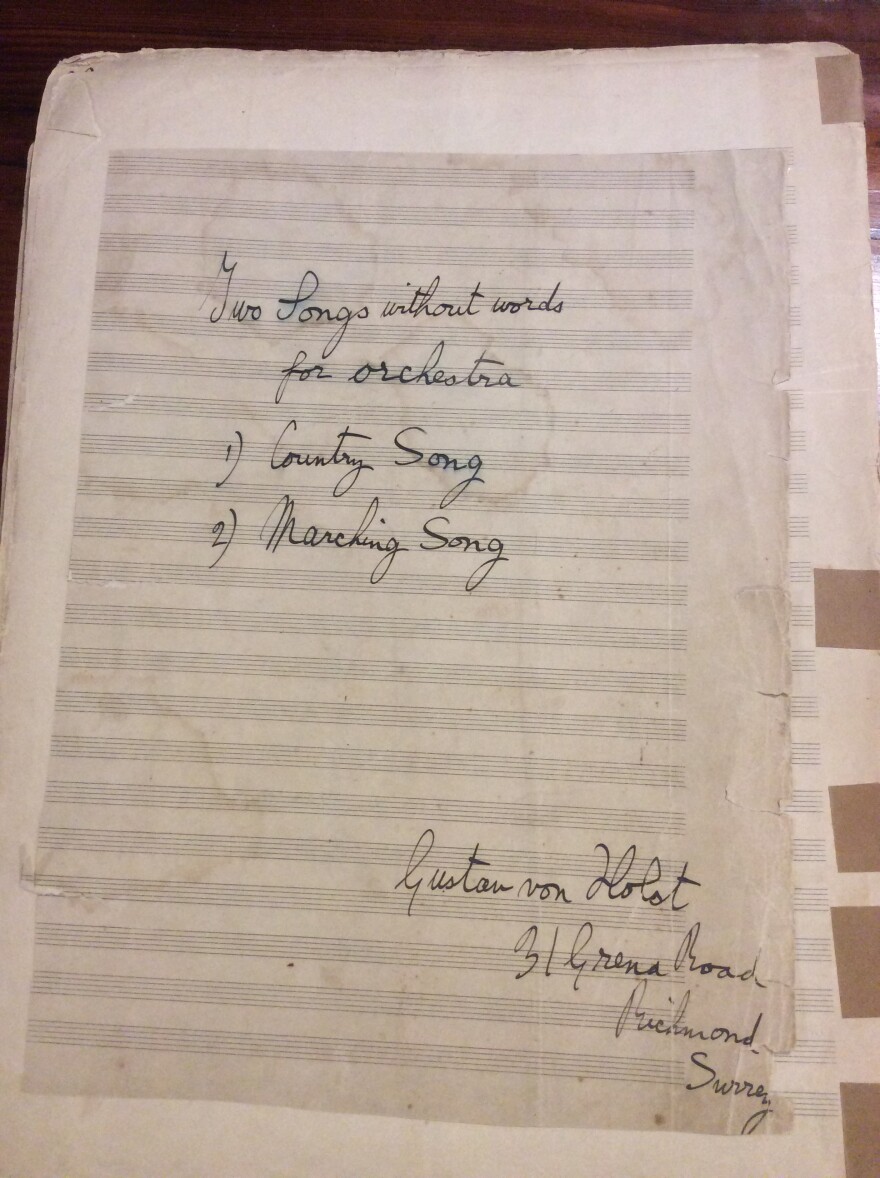 After the scores were authenticated, it was agreed that they should return home to England, where Holst scholars can more easily study them — but not until after the Bay of Plenty Symphonia hosts a public performance of the music in Tauranga.
What a treat and honor for a community orchestra of enthusiastic amateurs to perform a re-discovered musical treasure by a major composer waiting to be heard again after so many years.
Folk Songs from Somerset, a set of 10 songs, was performed in England in 1906 but never published. Holst re-worked three of the songs into A Somerset Rhapsody, which was published the following year.
https://www.youtube.com/watch?v=yuMu-6Sr_Ro
Two Songs Without Words was published and performed regularly, but the original score was believed to be lost until this discovery.
https://www.youtube.com/watch?v=rgsP_Nsy2ao