Politics in Classical Music and Opera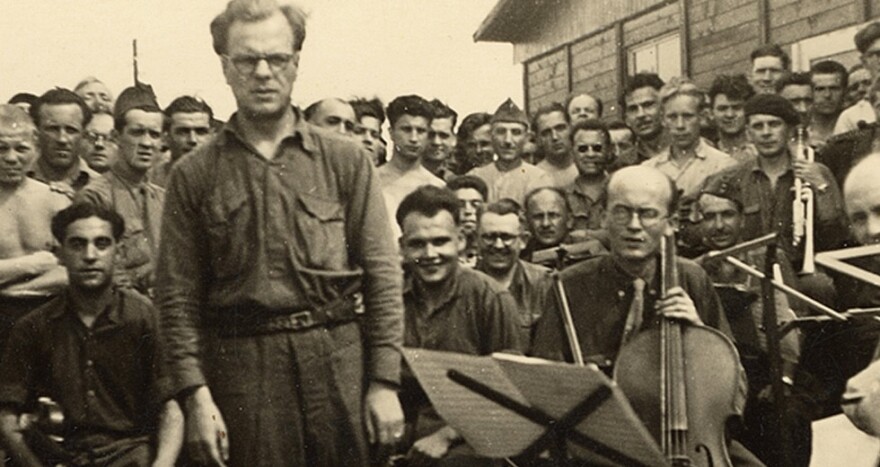 In preparation for the release of her new album, opera singer and American star Joyce DiDonato invites visitors to her site to describe where they "find peace." The mezzo-soprano has worked with conductor Maxim Emelyanychev and ensemble Il Pomo d'Oro to record the upcoming album In War & Peace: Harmony Through Music.
Of course, the title and content beg the question: how do politics and Classical music fit together? Should they?
Politics in Opera:
Opera has long been a conduit for political and philosophical narrative. Examples range from the obvious and contemporary, like John Adam's depiction of Nixon's visit to China:
https://www.youtube.com/watch?v=P-vK4IV4giw
... to the more veiled depictions, such as Giuseppe Verdi's 'Don Carlo,' based on a dramatic and politically-charged poem by Friedrich Schiller:
https://www.youtube.com/watch?v=ZLlpoR_qMDs
So, it should come as no surprise that current political and social upheaval are amidst the inspirations for musicians like DiDonato.
Politics and Social Impact in Instrumental Music:
But what happens when you take away the evocations of the human voice and hand the mic to an oboist or chamber ensemble? Obviously, the content becomes more ephemeral and open to interpretation, but those open ends often leave room for more to be said.
Don't believe me? Just take a closer look at Beethoven's Symphony No. 3 "Eroica"
https://www.youtube.com/watch?v=ft9lJBXW5rg
... or Messiaen's Quartet for The End of Time:
https://www.youtube.com/watch?v=OJ6rdIGsuj0
Looking at Politics in Music, Locally:
I recently met with musicians from Columbus's adventurous chamber music ensemble, Chamber Brews to talk about their upcoming project called: Sounds of War.
Rather than relying on composers to supply the meaning and context of the soundscape of war and conflict, Devin Copfer (violin) and Elizabeth Jeremica (cello) want to invite their audience to listen, examine and respond to the music and its meaning with their own interpretations and experiences.
Check out Chamber Brews' Sounds of War, October 24th at Wolf's Ridge Brewing.
Bohuslav Martinů: Madrigals for Violin and Viola
Dmitri Shostakovich: Two Pieces for String Quartet
Osvaldo Golijov: Tenebrae
Doors Open: 7:00 PM
Program Starts: 7:30 PM
I'll see you there.