What's so Seria About Opera on the Radio, Anyway?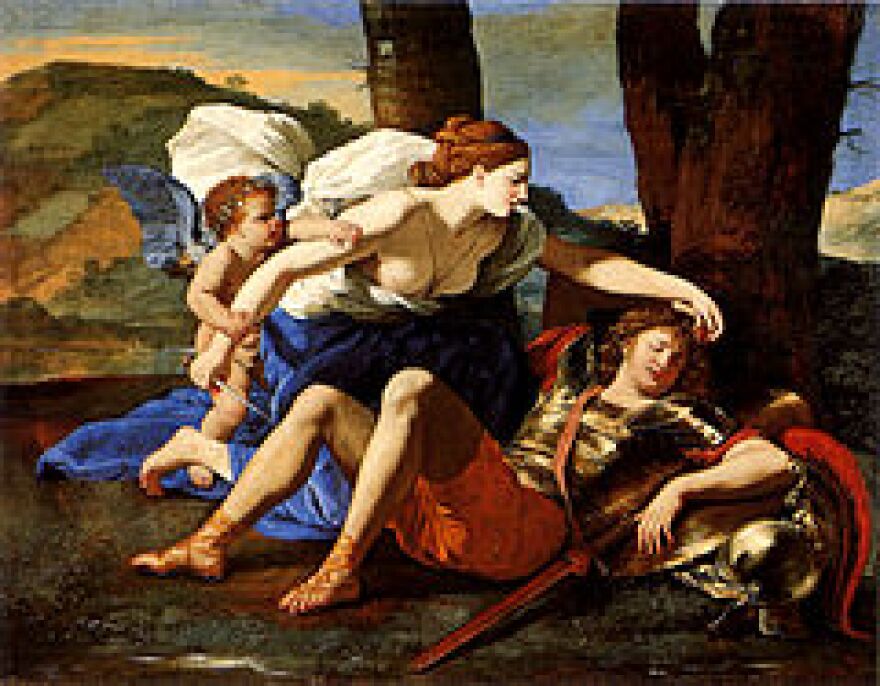 Here's the problem.: I'm planning a broadcast of a splendid recording of Handel's first smash hit Italian language opera, Rinaldo. This is an opera seria; three acts with plenty of da capo arias, a limited chorus, a happy ending, and lots of fancy stage affects.
Would you believe that this was the first opera by Handel to ever be sung at the Met, and it was back in 1983!
There was no Handel for the first hundred years at the Met. Part of the problem was staging a three act form of stately arias. The Met took Handel's stage direction seriously. Frank Corsaro's production featured acrobats, monsters, mermaids, dragons and fairies (don't say it), not to mention Marilyn Horne, Benita Valente and Samuel Ramey. Twenty one performances sold out, and Handel was at the Met to stay.
On radio I have a 1999 recording conducted by Christopher Hogwood, with David Daniels, Cecilia Bartoli, Daniel Taylor and Gerard Finley. That's as good as it gets and this recording of Rinaldo is a ravishing listening experience.
The one thing I forgot to mention. The plots of Handel's operas? Forget it. X loves Y but W is a boy who is really a girl who loves Z who loves X who thinks Y is his mother, and that's the first act. There are two more. Also, I have three hours for a recording that runs 2 hrs 52 minutes and damned if I will cut a note .
Since my on air presence will be curtailed so the all of the music may flow, here is a premise of Rinaldo:
Jerusalem, 1099
The Christian general Goffredo- Bernarda Fink, singing a "pants" role- sends Rinaldo (David Daniels) off to war against the Saracens (look it up).Rinaldo is promised Almirena's (Cecilia Bartoli) hand in marriage should he be victorious. Argatne -Gerard Finley, who arrives on a golden chariot- asks for a brief truce. He uses the time to consult with the sorceress Armida (Luba Orgonovskaya) who herself arrives surrounded by a retinue of sea monsters, mermaids and the like. Armida loves Argante. Argane loves Almirena. Rinaldo loves Almirena who loves him. Armida changes herself into Almirena and when Argante makes love to Almirena-really Armida-the sorceress is furious and kidnaps (the real) Almirena. She seduces Rinaldo with the help of some sexy mermaids while Argante pursues the real Almirena made easier since Argante is transformed into Rinaldo. But Almirena isn't a prima donna for nothing and suspects that all is not kosher. Eventually Armida is defeated, her magical palace breaks into ruins. Argante gets over Almirena who marries Rinaldo and all ends well.
I wrote this down for you, so you don't have to.
That said, Rinaldo is a magnificent opera. This recording conducted by Christopher Hogwood is a great. Let your ears be ravished and leave the intricacies of the plot to M-TV.