Saying Goodbye to Your Children - All 25,000 of Them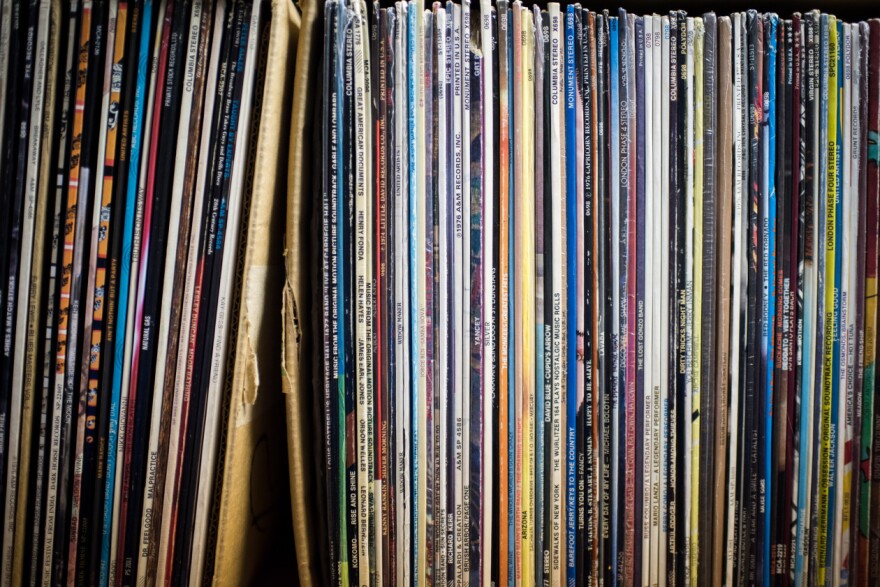 If you're a parent, you have, or one day will, experience watching your child leave home. Some several times. It is most often with mixed emotion we watch them leave. One minute they're having a first birthday, then off to school, prom, college, then off to live their own life.
What if you had to do that 25,000 times? Then, you would be Jon Bream.
Jon Bream has been the Minnesota Star Tribune music critic for some forty years. His collection of recordings began even before that, when he worked as an arts editor and music critic for the Minnesota Daily. At the same time, he would up working in various record shops.
As a critic, he received promotional copies by the dozen every week. Bream said he housed the growing collection in his basement for many years, until he and his wife decided to start a family. By that point, the collection occupied a good third of their home, so a decision had to be made. With the blessing of his boss, he hired a crew and had his records, which by then were as much for research and reference as for listening, moved to the Star Tribune building. They have lived there ever since.
Bream said that when he found out the Star Tribune was moving, the collection needed to go, that he couldn't ask them to move it again. So he has found a buyer to take the entire thing. The money will not go into his pocket, but to establish a scholarship fund for those who want to learn the art/craft of arts criticism. He will mentor the recipient each year.
I have received many calls over the years from people wanting help finding a new home for their recording collection. Digital technology makes it a difficult task, at best. More and more libraries are turning them down due to space limitations and lack of demand. Collectors want to cherry pick the best and dump the rest of them. On the other hand, I know many 20 and 30-somethings who have begun buying recordings. The existing companies who still press vinyl are having difficulty keeping up with demand.
I continue to search for ways to connect record collections with adoptive homes. If you are someone who is building a collection, let me know. If you are looking for a place to take recordings, I can try to help. If you have 25,000, however, it might take some time.
Read Star Tribune music critic Jon Bream parts with his 25,000-piece record collection (MPR)